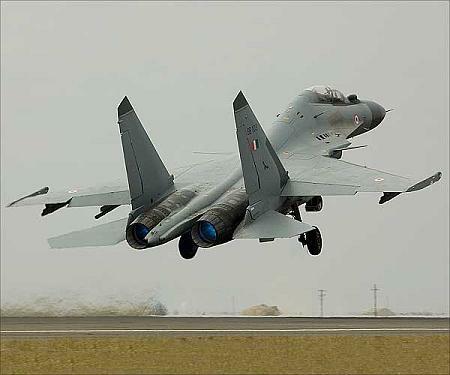 This machine which is a sure shot guarantee of destroying enemy's target was inducted in the last week of September 2002 in  Indian Air Force.  
Sukhoi-30 MKI  was a new multi-role supersonic fighter aircraft. Addressing the gathering in a public ceremony at the Pune Air Force Station, the  then  defence Minister Mr. George Femandes lauded the success achieved by this remarkable acquisition programme in the face of unhelpful denigrations and other obstacles.
This multi-role capability aircraft  now provides  the Indian Air Force option for air-to-ground attack, interdiction and long range strikes in combination with mid-air refueling capability in addition to the original air interception role.