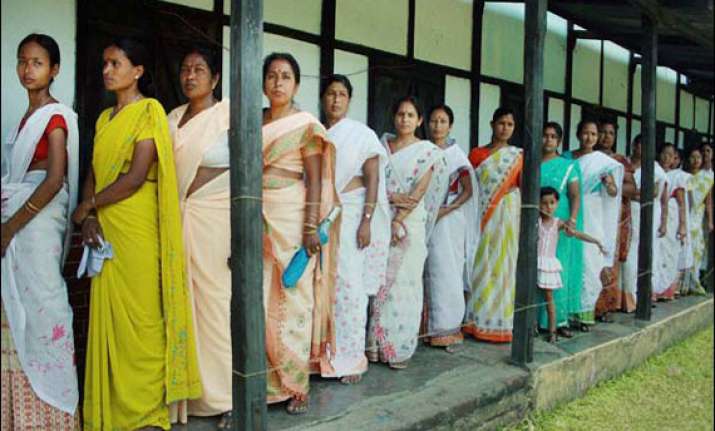 Guwahati: Assam government has declared public holiday on Monday on account of first phase of Lok Sabha elections in the state for five constituencies.
"The state government has declared public holiday under the NI Act, 1881 in areas having polls on April 7. It is applicable to all central and state government offices, PSUs, corporations, boards, banks and educational institutions," an official said.
The areas where public holiday will come into effect on April 7 are Sonitpur, Lakhimpur, Dibrugarh, Dhemaji, Golaghat, Jorhat and Tinsukia districts.
Also Bhergaon Sub-Division in Udalguri, Nagaon, Kaliabor and Hojai Sub-Divisions in Nagaon will also be included in the areas of declared public holidays, the official said.
Pollings will be held in five constituencies of Tezpur, Koliabor, Jorhat, Dibrugarh and Lakhimpur on Monday.
Altogether 64,41,634 electorates, including 31,20,067 women, are eligible to cast their franchise in 8,588 polling stations on that day.