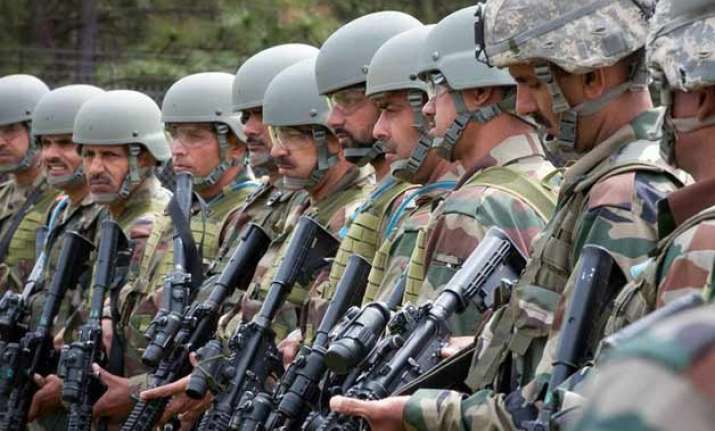 New Delhi: The Parliament's Standing Committee was taken aback when the top officials of Indian military told that they could not buy critical weapons due to lack of funds.
Last week the report on military's concerns was submitted wherein the generals explained that defence forces won't be able to buy operationally critical equipments like artillery guns, carbines, missiles and anti-tank systems for the army and patrol vessels and surveillance helicopters for the coast guard due to the very low budget allocated to defence in 2015.
This year's budget gave a hike of 7.9 percent in military spending which as a percentage of GDP takes the total defence spending to 1.7 percent. But this is lowest since 1960s. Indian armed forces wants the country's defence budget to be brought up to 3 per cent of GDP.
The defence ministry has plans to petition the finance ministry for additional funds in June.
The submissions made to the committee have made the point that the budgetary hike will cover maintenance and salaries and committed liabilities for past purchases only. The 8 percent of the capital allocation in the defence budget is for the new projects only.
 "Yes, a lot needs to be modernised. We are aware of it. We have got our plans but finally there is a funds crunch. That is being reflected in the way funds get sanctioned on the ground," a senior army Lieutenant General was quoted as saying by an Economic Times report.
Similar projections were made by the Air Force also which has been given only one-fourth of its required funds for the new projects. In fact, the money for air force's new projects - Rs3,264 crore - will barely be enough to make the first instalment payment for the 36 Rafale fighters India is purchasing from France.
For the coast guard, the crunch is to the extent that the budget allocated will go in payments of commitments made last year.
"With this (coast guard) budget they can go on for six months. We are hoping to take (it) up with the finance ministry in the month of June," Defence Secretary RK Mathur told ET.