Follow us on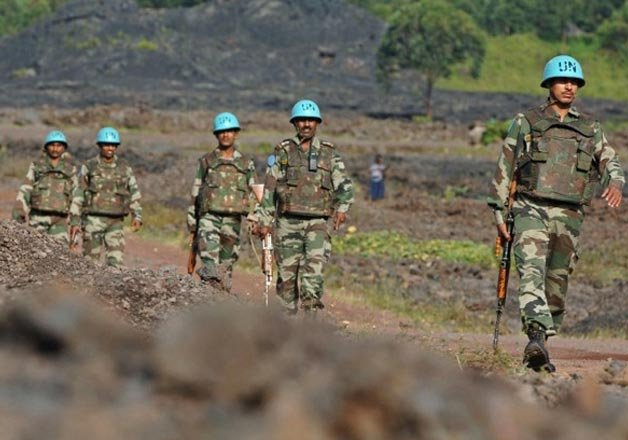 New Delhi: Indian Army has punished two of its soldiers for sexual abuse and misconduct during UN peacekeeping missions in two African nations.
Indian peacekeeping forces were accused of sexual exploitation and abuse in three cases between 2010 and 2013. Investigation against third accused is on.
Indian Army contributes the third-largest contingent to UN missions.
The first case dates back to 2010 when a soldier was found guilty of soliciting a sex worker in the Democratic Republic of Congo. Another soldier was handed 'harsh punishment' for making 'obscene gestures' at a female peacekeeper from a foreign contingent in South Sudan.
Third case, currently under investigation, pertains to accusations of misconduct levelled by a foreigner against an Indian soldier deployed in the DR Congo.
Strict disciplinary action was taken against him, a senior officer said.
The officer informed that actions in such cases may range from a cut in salary, promotions being held back to short-term imprisonment and being stripped of appointments.
Similar allegations against the Indian personnel were made in 2008, according to a UN report, when an investigation found that at least 10 soldiers had sex with prostitutes in the DR Congo, violating the UN code of conduct.
The UN report, however, added that the Indian contingent has the least number of sexual misconduct cases.
There are currently 125,396 personnel serving in 16 peacekeeping operations Under UN deployed in violence hit regions. The peacekeeping mission currently has 106,595 uniformed personnel, of which 8,102 are Indians.
The other largest contributors of uniformed personnel to the UN are Pakistan, which has more than 8,750 in UN operations and had four substantiated sexual exploitation cases, and Bangladesh with over 9,000 personnel and two such cases.
There were a total of 64 substantiated cases of sexual abuse by UN peacekeepers in the period 2009-13, according to the UN report.
A UN bulletin in 2003 banned transactional sex by peacekeepers because it could compromise the UN's credibility.