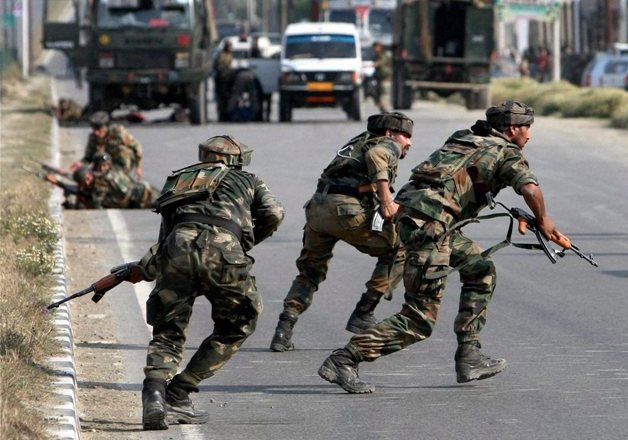 Srinagar: Five militants and two security personnel were today killed in a gunbattle as an operation against ultras continued for the second day in Kupwara district of Kashmir.
"Two Army personnel and five militants were killed, while two others, including an officer, were  injured in the encounter with militants in Marsari village of Chowkibal border area," a senior police officer said.
Reports say that Army got information about presence of a group of six militants hiding in the forest area. Army's 41 Rashtriya Rifles (RR), 16 Grenadiers and 19 Maratha Regiment along the Jammu and Kashmir Police cordoned off the area and launched the operation but the contact with the group was established in the evening.
When the security forces closed in on the house, the militants opened fire, the official said, adding that the house in which the militants were holed up has been destroyed in the operation.
It is, however, not known that how many militants are hiding inside the cordoned area, he said.
The militant group is believed to have infiltrated into these forests in around 2-3 months back and they were trying to take refuge in the residential areas due to snowfall in the forests. There is also possibility that the group may have infiltrated recently and was trying to cross over to Hafruda forests.