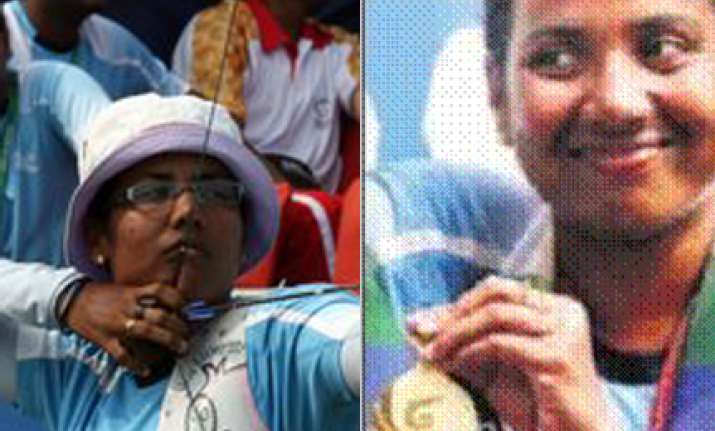 New Delhi, Oct 10 : India's 'baby' archer Deepika Kumari today made a giant leap to stardom, claiming the gold medal in the women's recurve individual event at the Commonwealth Games here on Sunday.
On a day when India's most experienced, Dola Banerjee had to settle for bronze, the 17-year-old Ranchi girl maintained her cool composure and defied the windy conditions at the Yamuna Sports Complex to thrash Olympic bronze medallist Alison Wiliamson in straight sets (6-0) for the yellow metal.
This was India's second gold in archery after the women's trio of Deepika, Dola and Bombayala Devi Laishram won the gold in the recurve team event.
Double Olympian and winner of 2007 World Cup finals Dola went down to Athens bronze medallist Williamson 2-6, while Deepika beat Anbarasi Subramaniam of Malaysia 7-1 in the semi-finals.PTI