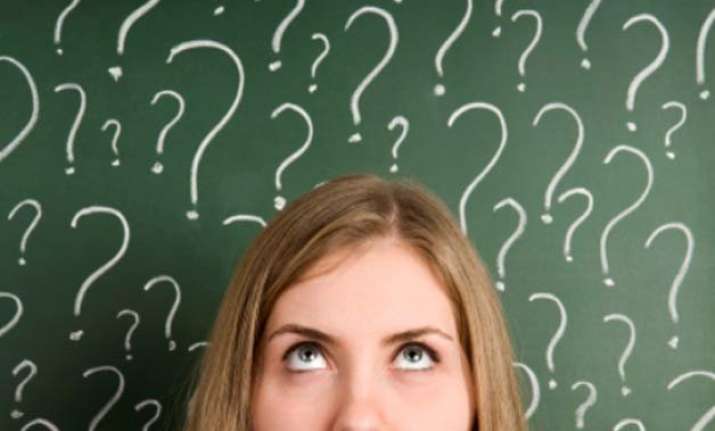 Done with Xth class examination but still in a dilemma that which stream to choose? Are your near and dear ones pouring in with their own versions and suggestions for you to take up a particular stream? Chill, here's a way out!
Take this quick test and get to know by yourself that irrespective of your scores in Board Exams, which stream is best for you.
Don't worry; the questions do not need any specific knowledge. All they need is – introspection! So, pick up your pen or use your phone and find out the answer for yourself and without any double thoughts in your mind, go and pick up your favourite subjects.
Q.1.
A.   Are you somebody who can sit at one place, delve deep in details of something endlessly?
B.   Or, Are you a person who is smart and intelligent, knows how to do work quickly but cannot stay glued to the seat for long durations?
C.   Or, Are you somebody who can stay glued but only for a particular subject; for rest you find it very difficult to remain intact?
Q.2.
A.  Are you somebody who, if given a task, will do it diligently and put heart and soul in it to get the desired result?
B.  Are you somebody who knows and loves shortcut to do any and everything?
C.  Or, Are you slave of your heart? Whatever it says, you do!
Q.3.
A.   Do you value name more than money?
B.   Do you think money is the answer to every problem?
C.   Or, do you think that money be or not be but wishes of the heart should get fulfilled and that the life should be easy?
Q.4.
A.   Do you like working alone?
B.   Do you like working in a team or a network?
C.   Do you adjust as per the situation or may be take a route different from all?
Q.5.
A.   Do you want to be a good follower in future and do not want to get into hassles of important decision-making?
B.   Do you think you can take crucial decisions if required, that too without any qualms.
C.  You want to work only for yourself! If required, then it's ok to work under somebody for some time, if not then you are happy in your own skin.
Q.6.
A.   Are you a 'happy in yourself' kinds?
B.   Are you a 'people's person'?
C.   Or, do you like to be appreciated for your best quality, rest be or not be doesn't matter to you?
If option A had been your constant answer then without hesitation and without caring about marks (though after checking the eligibility) you should go for Science. However, if majority of your answers had been B, then you should definitely go for Commerce and last but not the least if C had been your answer in most of the questions, then Arts is your way to go.
However, though least expected, if you are still divided on the stream then rather than following anybody else's advice, follow your gut feeling, listen to your inner self and introspect that what type of future do you want to see for yourself and then decide which stream should you choose.