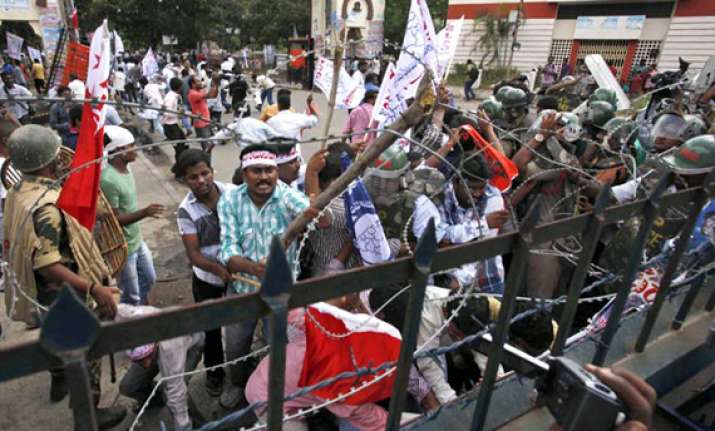 Hyderabad: Andhra Pradesh State Road Transport Corporation (APSRTC) employees in Seemaandhra region called off their indefinite strike yesterday night.
The RTC staff had been on strike for last 60 days demanding the Centre to withdraw the proposed bifurcation of the state.
Bus services would resume in all the 13 districts of Seemaandhra region from tomorrow, Transport Minister Botsa Satyanarayana said.
Satyanarayana held marathon talks with RTC employees unions for about seven hours this evening to end the deadlock as the corporation has suffered steep losses.
"The unions agreed to call off their indefinite strike with immediate effect. We have promised to positively look into all the demands that they have raised," Botsa told reporters here.
The RTC will immediately pay a festival advance of Rs 28,000 each to all regular employees and Rs 17,000 each to the contract workers.
He said the demand for merger of RTC with the state government would also be looked into. A committee has been constituted to study the proposal.