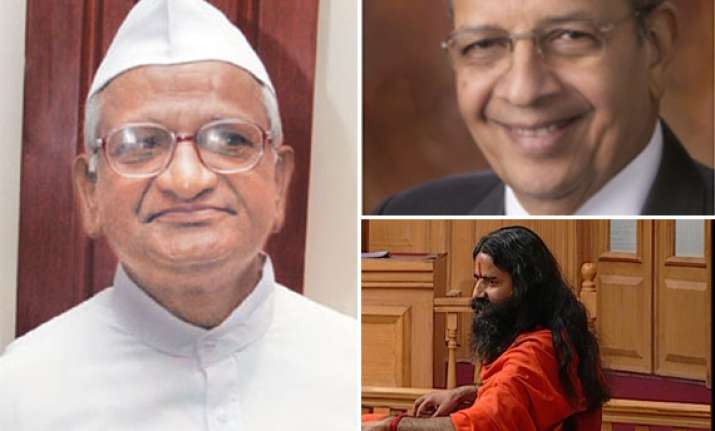 New Delhi, Jan 31: Gandhian Anna Hazare today rebutted media reports that his health deteriorated because of medicines given to him by Dr K L Sancheti in his Pune hospital.

In a statement issued today, Hazare said: "Several reports are coming out in the media about my health. My friendship with Dr Kanti Lal Sancheti is 25 years old. It is being said that the medicines given to me were not required at all. I do not think I was given medicines  because of any malafide intention. Possibly my body could not assimilate the medicines.

"I believe, anybody's life and death are in the hands of God. The government has given Padma Vibhushan to Dr Sancheti, and to link his honour with my health is incorrect. He has been honoured for his 40-year-long services to the society. I congratulate him."

Yoga guru Swami Ramdev had alleged in India TV show Aap ki Adalat that Dr Sancheti was given the Padma Vibhushan honour after "harmful" medicines were given to Anna Hazare.