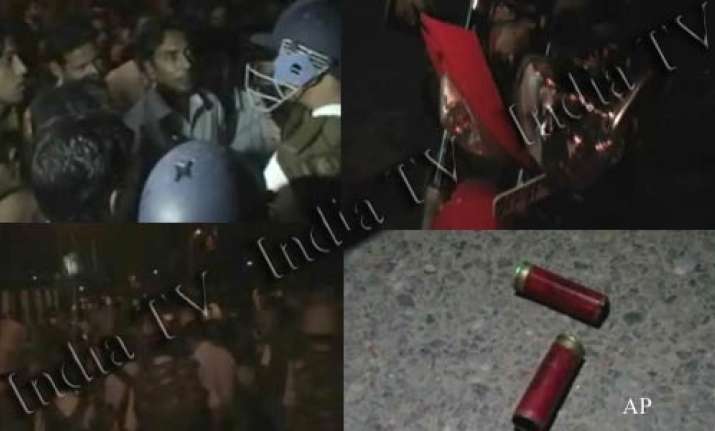 Aligarh, Apr 30: The Aligarh Muslim University campus was rocked on Friday after two groups of students clashed with each other, during which five students were injured in firing outside the Procter's office, police said.
 
The university has been closed sine die and all students have been asked to vacate their hostels within 48 hours.
 
Contingents of Rapid Action Force and Provincial Armed Constabulary have been deployed, reports India TV reporter Pradeep Saraswat.
 
A student leader Mushtaq Ahmed said, some outsiders in connivance with some AMU students fired at their group and some of them hid inside the Procter's office at around 8 pm. Mushtaq who was beaten up on Thursday alleges the hand of some teachers behind the incident. 
 
Soon, after there was free-for-all firing among both the groups near the Procter's office. Police sent eleven injured students to the hospital after the clash.
 
SSP Aligarh Satyender Vir Singh and other police officials were prevented by the enraged students from entering the AMU campus.