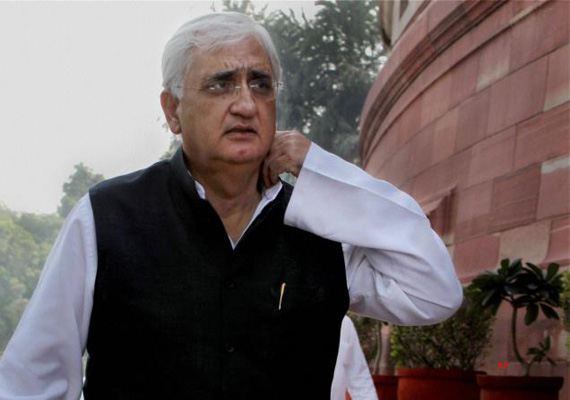 Lucknow, Feb 16 : The Allahabad High Court today reserved its order on a PIL seeking removal of Union Law Minister Salman Khurshid for his remarks on reservation for minorities.

The order was issued by the Lucknow bench comprising senior judge Justice Uma Nath Singh and Justice Rituraj Awasthi after hearing the counsel of both the sides.  In his PIL, local lawyer Ashok Pandey has alleged that such statement made by Khurshid was against the constitutional mandate and the Prime Minister should be directed to remove him immediately.

The petitioner also contended that after Khurshid's statement, the EC wrote a letter to the President which was referred to the Prime Minister and so necessary action was required in the matter.

Appearing on behalf of the centre, Additional Solicitor General Ashok Nigam strongly opposed the PIL, saying the statement was made in an election rally and not with any extraneous reasons.

He said that the PIL was liable to be dismissed.  The EC had on last Saturday taken strong objection to his comments that he would continue to speak on nine per cent sub -quota for minorities even if the poll body "hangs me".

The poll body had written to the President to seek her "immediate and decisive" intervention to uphold the constitutional body's authority.