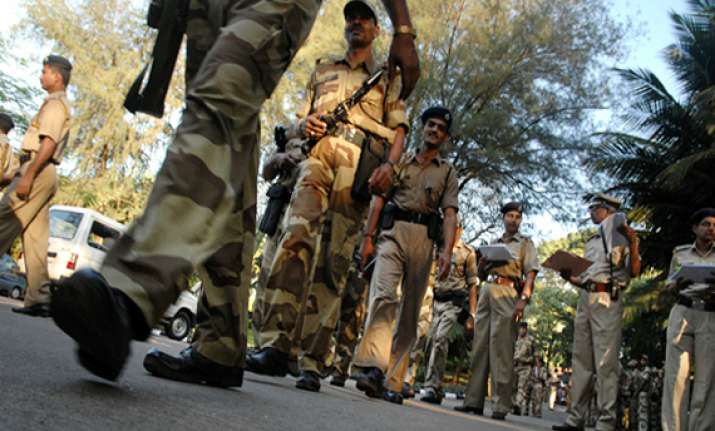 New Delhi, June 7 : The Central Industrial Security Force (CISF) was handed over security at all Indian airports after the infamous Kandahar hijacking incident, and since then CISF jawans have come up with flying colours enforcing strong security measures.
The jawans have now taken up the role of catching laptop thieves at airports.  
An Army major Sandip Kumar travelling to Srinagar from Delhi by Air India flight AI 825 informed CISF jawans that his laptop was stolen by somebody from boarding gate no. 28.  
CISF officials promptly checked CCTV footage and found to their dismay that an aged couple had filched the laptop and had boarded Air India AI 811 flight to Lucknow.  
CISF staff informed Lucknow airport and the aged couple was nabbed with the stolen laptop.  
In another incident, Major Akshay Kumar going to Mumbai by Kingfisher flight IT 304 told CISF jawans that his laptop had been stolen by somebody from the Kingfisher check-in counter.  
On checking the CCTV footage, it was found that a young man Vivek Kumar had stolen the laptop and had left for Pune by Kingfisher flight IT 150. 
Pune airport was alerted and CISF men arrested the man alongwith the stolen laptop.  
In a third incident, CISF jawans found a bag lying unclaimed in lane 3 outside the arrival terminal in Delhi.  
A laptop, an Apple iPad and some documents were in the bag alongwith an old boarding pass mentioning the owner's name as Aalok Jagdari.  
Jagdari was e-mailed about the bag by CISF on the basis of his e-mail address with the airlines. Jagdari returned and claimed his bag after providing identity proof.