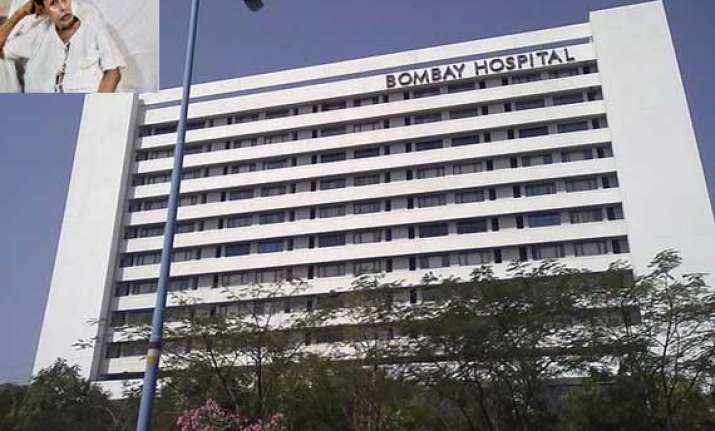 Mumbai:  In a gruesome incident, one patient was clubbed to death, and two others critically injured when a fellow-patient attacked them with an iron stand in a private hospital in south Mumbai this morning.
The assault took place in the general ward of the Bombay Hospital, and the accused  was later identified as Shahabuddin Talukdar, 42.
He was undergoing treatment for AIDS and renal failure in the hospital. He has been arrested by the police.
 "There were 30 patients in the ward on the third floor when he went berserk. The medical staff restrained him using a rope and sedative injection. He was brought under control by four ward boys and five nurses after 15 minutes," said a doctor with Bombay Hospital.  
Sources said the accused suffered from psychiatric problems and had homicidal tendencies. Before he was admitted to Bombay Hospital, he underwent treatment at Mazgaon's Masina Hospital.
JJ Hospital dean Dr Tatyarao Lahane said the patient had a history of mental illness and was treated for the same a few years ago. But Dr Sakle said: "The patient had no psychiatric problem and hence, he was not referred to a psychiatric."
The patient was kept in the ward till he was arrested. He was later shifted to JJ Hospital where he is kept under observation in the psychiatry ward.