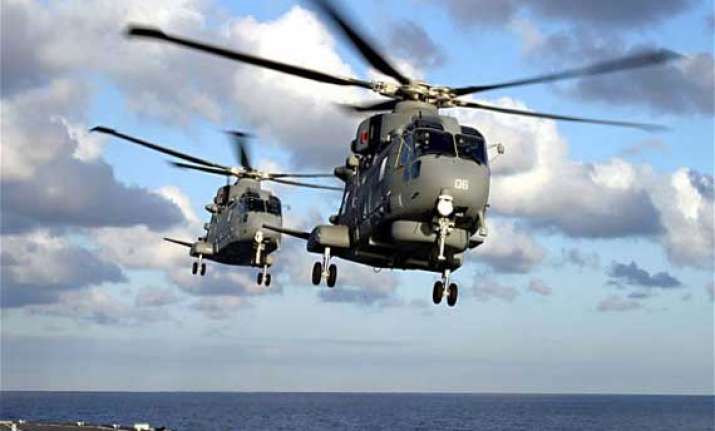 New Delhi: The Enforcement Directorate (ED) today slapped a money laundering case against former IAF chief SP Tyagi and 20 others in the Rs 3,600-crore AgustaWestland VVIP chopper deal to probe alleged kickbacks of Rs.360 crore.  
The agency, which earlier registered a case under foreign exchange laws in this deal, decided to lodge a criminal case to trace the bribe money involving middlemen and other people named by CBI in its FIR filed in March 2013.
Taking cognisance of the more-than-a-year-old CBI complaint, the agency has booked Tyagi, his family members, European nationals Carlo Gerosa, Christian Michel and Guido Haschke, four companies—Italy-based Finmeccanica, UK-based AgustaWestland and Chandigarh-based IDS Infotech and Aeromatrix, two companies based in Mauritius and Tunisia, few other firms and unknown persons in its criminal complaint filed under the provisions of the Prevention of Money Laundering Act (PMLA).
A total of 21 entities have been named by ED in the case. Investigators of the agency, sources said, would use legal channels to obtain court documents from Italy.
Sources said the agency will soon initiate the process of recording of statements of these people even as it dispatches Letters Rogatory (LRs), or judicial requests to a few European countries, including Italy, seeking their cooperation.
Sources said the agency has already zeroed in on some of the immovable and movable assets of the accused which will be attached under the provisions of the laundering laws.
In order to track the alleged "bribe money" in this deal, it was important for the agency to register a criminal case as that would be conducive for it to seek cooperation from other countries under existing treaties and tax information exchange protocols, the sources added.
The supply of 12 VVIP helicopters from AgustaWestland came under the scanner after Italian authorities alleged that bribe was paid by the company to clinch the deal.
The Italian prosecutor who carried out the preliminary inquiry alleged that the CEO of Finmeccanica, the parent company of UK-based AgustaWestland, had used the services of middlemen to bribe Indian officials.