Follow us on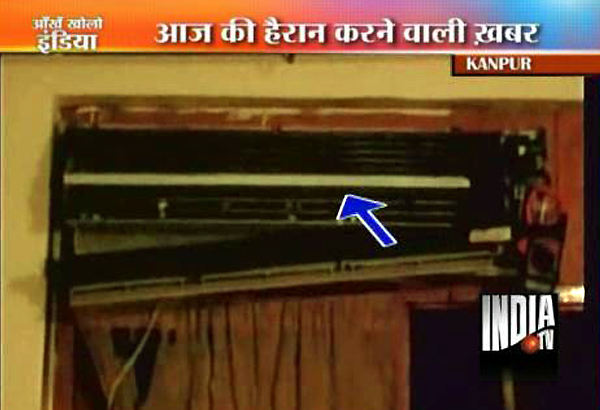 Kanpur, Apr 19: A mechanic from Panasonic company was killed and his helper was injured when a Samsung  airconditioner suddenly exploded while it was being opened for maintenance here on Wednesday.
The incident took place in the Indraprastha Apartment of Anoop Shrivastava in Govind Nagar here.
As soon as the mechanic Abhay opened the AC, it exploded with a loud bang killing him on the spot. The helper Asif was seriously injured.
People came out of their apartments in panic on hearing the sound of blast.
Samir Mishra holds the franchise for Panasonic company in Kanpur, while Anoop Shrivastava is posted as an official in the company.
Police officials are baffled as to why a mechanic from another company came to repair an airconditioner manufactured by some other firm.