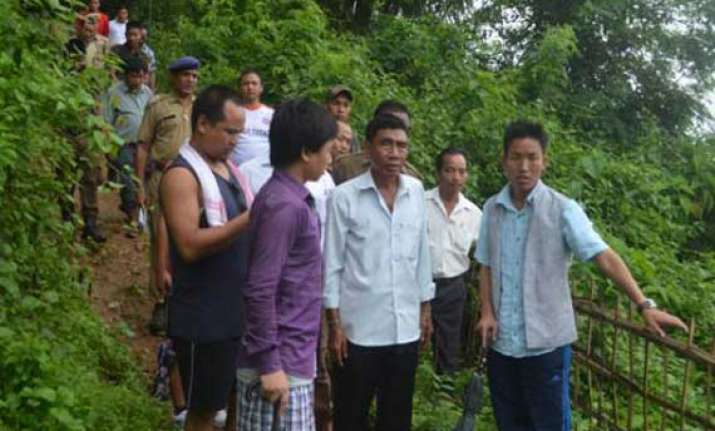 Itanagar: A day after holding protest rallies at Hawai and Tezu, a team of All Arunachal Pradesh Students' Union (AAPSU), visited Kibithu, one of the easternmost towns of Anjaw district bordering China to study the 'ground realities' in the wake of recent Chinese incursion at Chaglagam area.
The AAPSU team, which held separate meetings yesterday with the top brass of Army and Indo- Tibetan Border Police (ITBP) force stationed on the Line of Actual Control (LAC), said that the security agencies had told them that the border at the Kibithu sector was "safe" and hence, there was no need of panic.
Quoting ITBP's Assistant Commandant Amit Kr Mishra, Lapung said today, "There is no law and order problem at Kibithu and hence, people of Arunachal Pradesh need not be panicky as the LAC at Kibithu is well maintained by security forces."
The AAPSU and the All Mishmi Students' Union (AMSU) had organised joint rallies yesterday to protest against the August 11 incursion by Chinese army at Chaglagam.