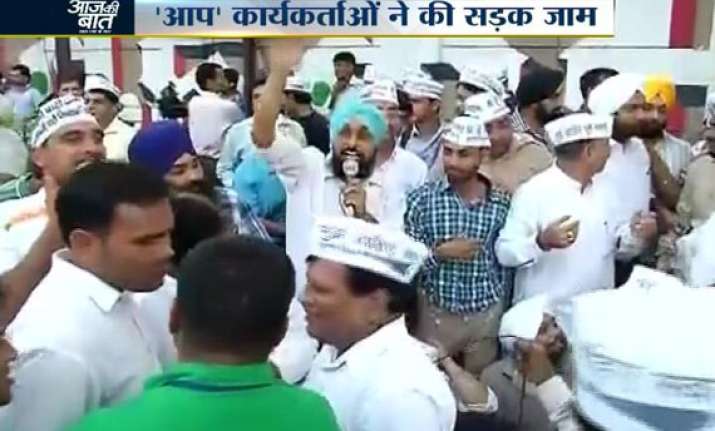 New Delhi: The situation outside Tihar jail, where AAP convener Arvind Kejriwal was lodged today, turned chaotic after his party workers clashed with police there in the evening.
Several AAP workers, including senior party leader Yogendra Yadav, were detained by police following the clash as officials clamped Section 144, which prohibits mass gatherings, outside the jail gate.
Earlier, after Kejriwal was taken into custody at Patiala House court in a defamation case filed by former BJP president
Nitin Gadkari
, bulk messages were sent to AAP volunteers asking them gather outside Tihar Jail's Gate No.3.  AAP leaders Rakhi Birla, Manish Sisodia and Sanjay Singh were present outside the jail to lead the protests but, as the AAP supporters started gathering there, police started evicting them.
"If it is a crime to call a corrupt person corrupt, then send us to jail or hang us. This is dictatorship," said Singh.  Yadav slammed the police's move to evict them saying, "We are not doing anything illegal. Those who are indulging in corruption... are sitting in their drawing rooms and enjoying while those opposing corruption are being sent to jail. What kind of justice is this?
"This is police high-handedness. There should be women police to deal with women protesters.
A senior police officer who was present at the site said that women police personnel had been summoned and contended that they had not tried to evacuate the women protesters from the site.