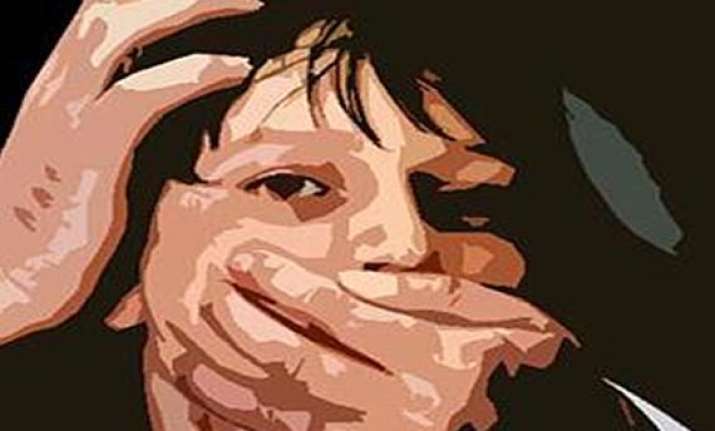 Bundi (Rajasthan) May 27: A seven-year-old Dalit girl was allegedly raped by her teenaged cousin when she was alone at home in Kethuda village of the district, police said today. 
The victim of Baghariya community fell unconscious after the act last evening and was found by her parents with bite and scratch marks all over her body, Additional SP N L Pavan said.
She was admitted to government hospital at Kota, where her condition was stated to be stable, Pavan said.  The accused Jittu (17), who is the victim's maternal cousin, was arrested and a case under section 376 of IPC and sections of Protection of Children from Sexual Offence Act has been registered against him, he said.
The medical test to determine the age of the accused is being conducted today as he is reported to be 17-years-old, Pavan said. After receiving the medical report, further course of action against the accused would be decided, he said. 
The parents and relatives of the victim have alleged that they were ignored at Karwar police station and the girl was refused treatment at government hospitals in Lekhari and Bundi.
They claimed that it was only after the intervention of villagers that police lodged a complaint at Karwar police station.
The doctors at government hospital, Lekhari, referred the rape victim in bleeding condition to district hospital, Bundi, despite knowing that adequate medical facilities are not available there, they alleged.