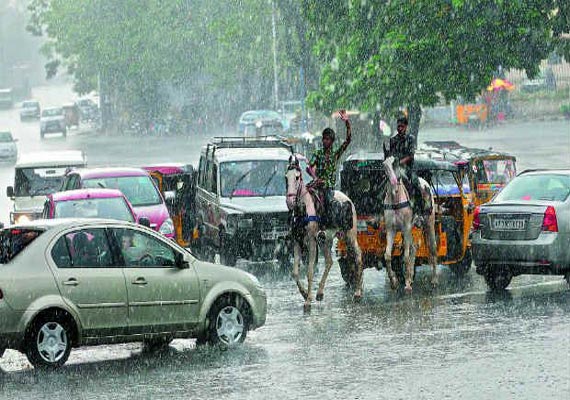 Hyderabad: 7 persons have been killed and 58 injured in incidents related to unseasonal rains which also left agriculture and horticulture crops in nearly 70,000 hectares damaged in Andhra Pradesh.
All 10 districts in Telangana, Anantapur and Kurnool districts in Rayalaseema, Srikakulam, Vizianagaram, West Godavari and Guntur in Coastal Andhra receiving unseasonal rains.
As many as 374 houses were damaged in Medak, Adilabad, Anantapur and Kurnool districts.
Agriculture crops on 57,217 hectares were affected, the majority being paddy (25,922 Ha) and maize (17,405).
Horticulture crops on 12,701 Ha were damaged (mango on 11,007 Ha), according to disaster management department.
In between IMD has predicted more rains n hail storms in parts of Telsngana and Andhra in next 24 hrs.