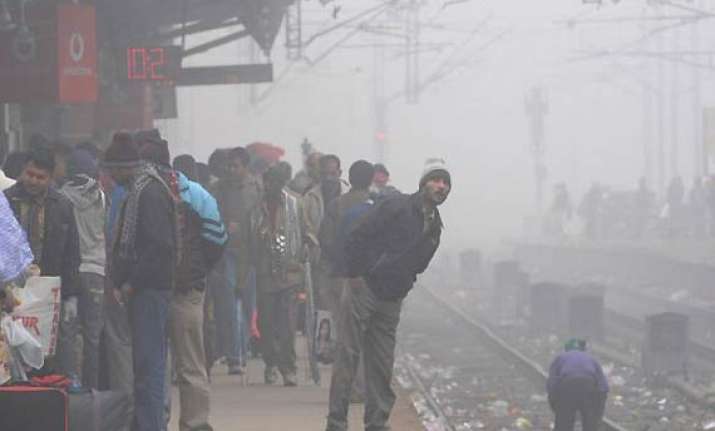 New Delhi, Nov 28: Railways today cancelled six trains from here as dense fog over parts of North India continued to hamper train movement causing delay and rescheduling of services.

The Agra Intercity express, the North East Express to Guwahati, Howrah Express, Kaifiyat Express to Azamgarh, the Gondwana express to Jabalpur were among the trains which were cancelled for the day, said a Northern Railway spokesperson. 

Close to 50 trains, including the Rajdhanis from the eastern states, arrived in the city several hours behind schedule, the spokesperson said.

Trains running inordinately late included New Delhi-bound Puri Express, which was running late by a day, while Delhi-bound Brahmaputra Mail was running late by 17 hours, he said. 

Departure timings of a dozen trains were rescheduled owing to the late running of corresponding trains. 

Last week, Railways decided not to run 28 train services from December 1, nearly three weeks ahead of schedule, owing to early onset of fog this winter for safety of passengers.

Services of 28 trains will remain cancelled and 8 trains will be partially cancelled from December 1 this year till January 31 next year as per the decision.