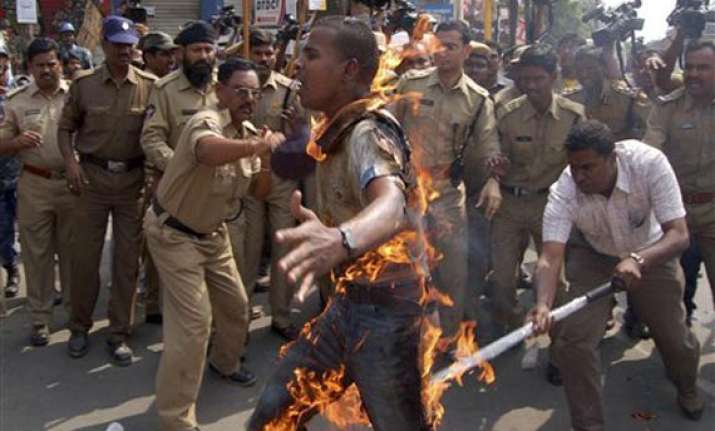 Kokrajhar (Assam): Five persons were injured when police opened fire during a student rally at Basugaon in Assam's Chirang district today where the protesters attacked the men in uniform with stones demanding a separate Kamatapur state.
Though they were denied permission by the district administration to hold the rally, members of the All Koch Rajbongshi Students' Union demanding a separate Kamatapur state and scheduled tribe status for Koch Rajbongshis, began gathering near the venue in morning, police said.  
Police prevented the protesters from entering the venue, but they gathered in a field opposite turning a deaf ear to appeals by police to disperse.
The protesters refused to budge and began throwing stones at police, they said.
Police first resorted to lathi-charge and used teargas, but when the protesters did not disperse the cops opened fire.  AKRSU President Hitesh Barman and over 200 others were taken into custody, police said.
Among the five injured, the condition of two was stated to be critical.
Tension prevailed in the area.