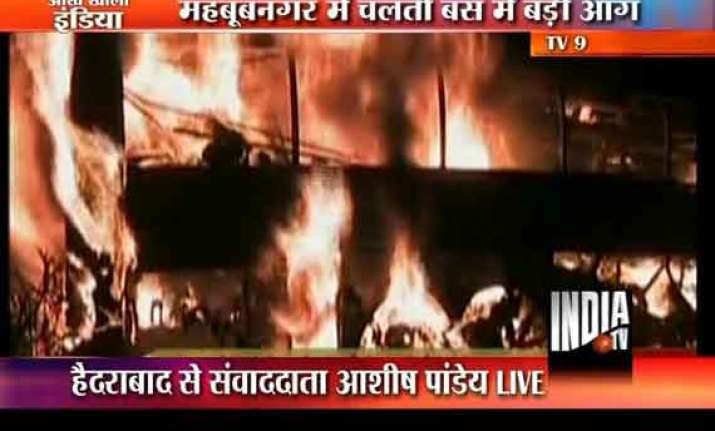 Hyderabad/Bangalore: Forty-five passengers were charred to death as a private luxury bus burst into flames after its fuel tank caught fire in Mahbubnagar district of Andhra Pradesh early today.
Seven injured persons have been referred to Hyderabad hospital, he added.
The private tourist bus coming from Bangalore to Hyderabad caught fire at Kothakota in Mahbubnagar district of Andhra Pradesh early this morning.
The accident spot is nearly 140 km away from capital Hyderabad.
The accident took place when the bus hit a road median when it reached Juverla village in Kothakota mandal on Bangalore-Hyderabad highway at around 5 a.m.
The diesel tank got burst and flames erupted. Before the passengers could realise what had happened, the blaze engulfed the entire bus.