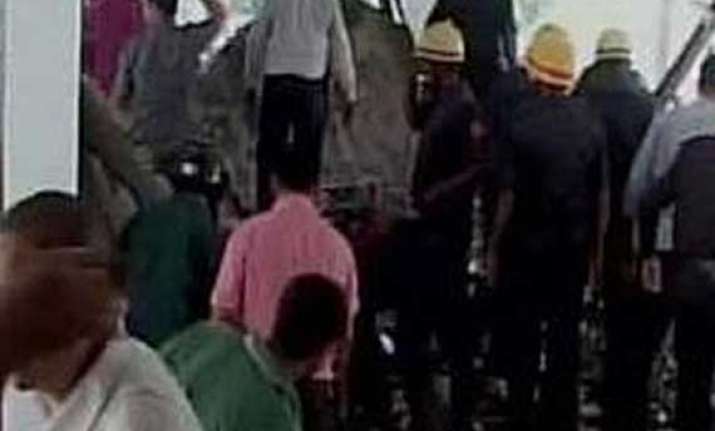 Surat: At least three people have been killed and 5 others are injured after a portion of a multi-storeyed building in Surat in Gujarat caved in due to construction work this afternoon.
The mishap took place in the 17-year-old 'Kaniya Palace' building having nine floors each in two blocks on Ghod-daud road, which houses 90 families.
According to Surat fire brigade, drawing room floors of 'A' block, starting from 6th floor till 1st floor, collapsed this afternoon.