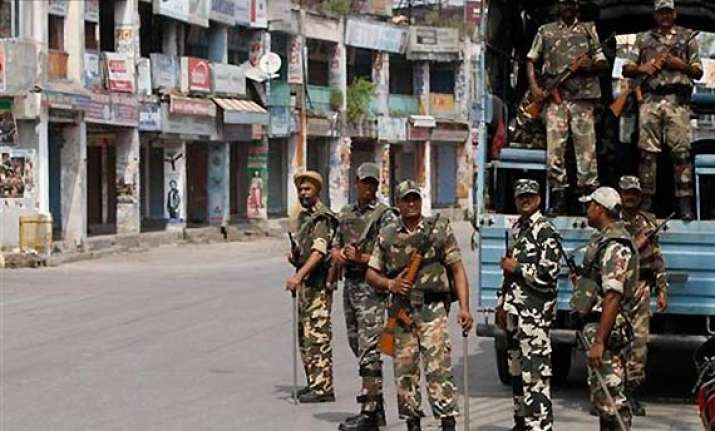 Muzaffarnagar (UP): Three persons were tonight killed in fresh outbreak of communal violence in Budhana area of Muzaffarnagar district, hit by riots last month which had left over 60 dead, prompting the authorities to beef up security and arrest eight accused.
The three victims, identified as Afroz, 20, Meherban, 21, and Ajmal, 22, were beaten to death while another was injured in clashes between members of two communities in Muhammadpurraisingh village, District Magistrate Kaushal Raj told PTI.
The incident appeared to be the fallout of the communal tension in the region. Muhammadpurraisingh village was one of places affected by the riots last month.
Residents of Muhammadpurraisingh clashed with people belonging to Hussainpur village  that led to death of three youths, according to sources.