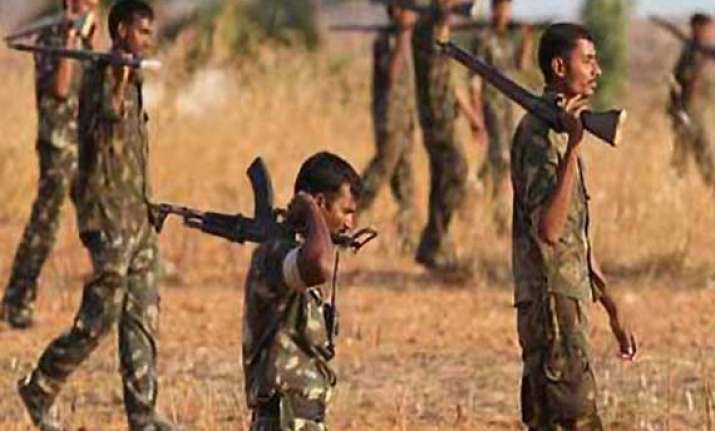 Raipur: Two tiffin bombs were found in Kanker district of Chhattisgarh in the insurgency-hit, suspected to be planted by Maoists to hamper security forces and elections. The Naxals were arrested from the Narayanpur district
Kanker is among the three Lok Sabha seats going to polls on Thursday in the second phase of Chhattisgarh elections.
"Two tiffin-bombs of 10 kg each were found at separate places on Mandagaon-Mendra road under Badgaon police station limits last evening," a senior police official said on Wednesday.
The joint squad of 127 battalion of Border Security Force and a team of local police was on a demining exercise to ensure security ahead of polls in the region, located around 200 kms away from the state capital Raipur.
During the operation on restive Mandagaon-Mendra road, the security personnel found two tiffins containing improvised explosives device (IED) placed underground at separate places.
Later, the bomb disposal squad defused the explosives, he said.
In a separate incident, two Naxalites, carrying reward on their head, were arrested from Narayanpur district on Tuesday evening.
The cadres - Rajman Salaam (35) and Vinod Korram (26) - were nabbed by the joint team of Central Reserve Police Force (CRPF) and district force from the forests under Jhara police station limits, the official said.
The security personnel were on a combing operation in the region when they rounded up the duo on suspicion near Kausalnar village, he said, adding that later they admitted to their involvement in the Naxal movement.
They were carrying reward of Rs 5,000 each on their head and were involved in several incidents of crime including loot, arson and murder, he said.
Police official also added, further interrogation of the two rebels was on.