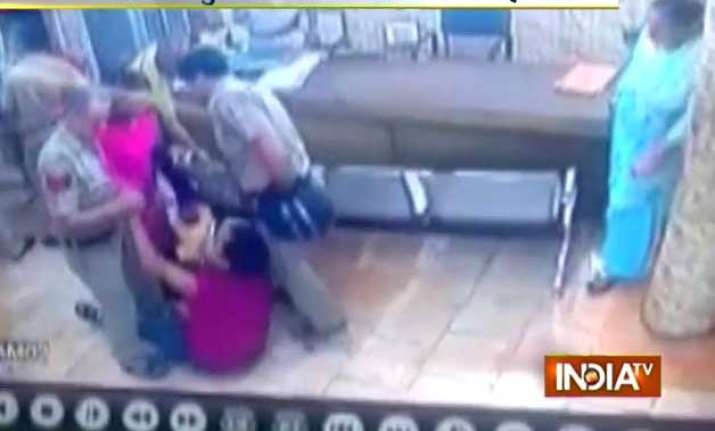 New Delhi: Two police personnel, who had allegedly thrashed a lawyer inside Geeta Colony police station in east Delhi, were today suspended and sent to police lines after the incident was caught on CCTV cameras at the premises.
Head Constable Ravindra and Constable Sheeshpal were shunted out for allegedly thrashing Narendra Kumar, who practices law at Karkardooma Court, a police official said.
"Kumar, who lives on the first floor of a building in Geeta Colony, had objections over a chicken shop being run on the ground floor. The ground floor was rented to one Vishesh, 23, by the woman who owned the place.
"The woman and tenant had apparently thrashed Kumar over the matter, following which the two parties had reached the Geeta Colony police station. While Kumar had lodged a complaint of assault against them, the woman accused the lawyer of molesting her," the police official said.
The two parties were having a verbal argument at the police station during which Kumar allegedly made some derogatory comments against the woman, the official said, adding that on this, the two policemen lost their cool and got into a scuffle with Kumar and tried to pin him down.
Several lawyers reached the police station to lodge their protest against the incident, following which senior police officials reached the spot and assured them of strict action.