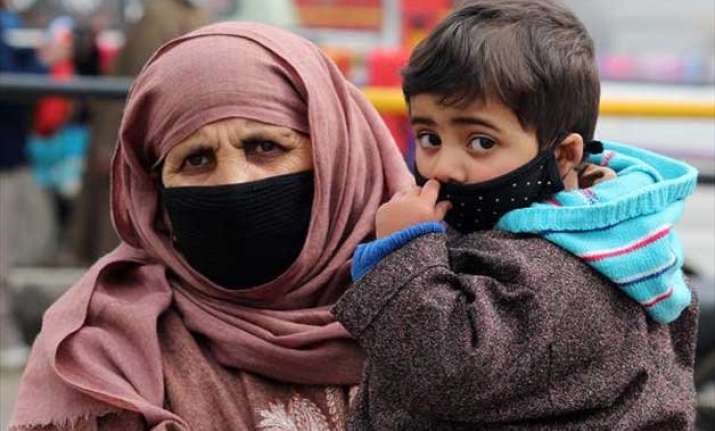 Srinagar: Nineteen more persons have tested positive for swine flu in Kashmir, taking the number of those infected with the virus to 138, but no new death was reported, health officials said today.
"19 more patients have tested positive for H1N1 taking the toll to 138 since October last year," PRO SKIMS Kulsoom Bhat said here.
Bhat, however, said there has been no new death during the last 24 hours.
"No death has been reported in the last 24 hours and the toll stands at five," she said.
She said two patients, who were undergoing treatment for the disease at SKIMS hospital, were discharged today.  
"Presently, the total number of patients admitted in SKIMS isolation ward is eight," she said.  
Bhat said as many as 250 patients with respiratory symptoms were seen at the special OPD of the hospital today and 40 samples were taken for testing.  The reports of the tests conducted today would be available tomorrow.
The doctors at the hospital, which houses the only swine flu testing laboratory in the Valley, had yesterday checked 200 patients and taken samples from 30 suspected patients - out of which 19 tested positive.