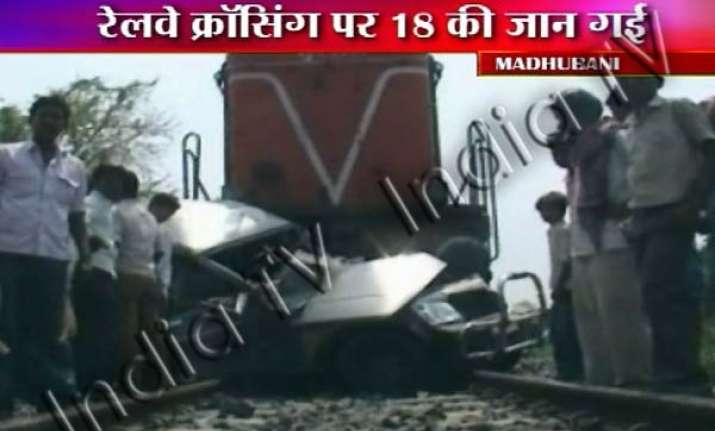 Madhubani, May 22 : Eighteen persons, all belonging to a single family, were killed, when the Delhi-Jainagar Garib Rath Express slammed into a Bolero jeep here on Sunday.
 
The mishap took place at the Magarpatti village railway crossing.
 
Sixteen persons died on the spot, while two others succumbed to injuries in Darbhanga Medical College.
 
The dead include four children and six women. They were returning after victory celebrations of one of their family in the recent panchayat polls.