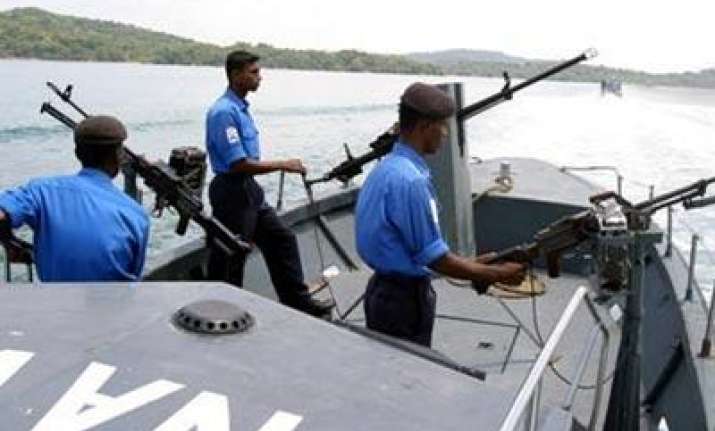 New Delhi/Rameshwaram, Mar 11: India has asked its mission in Colombo to take up the issue of 16 fishermen being allegedly injured by the Sri Lankan Navy with the authorities in that country.

Sixteen fishermen from Rameswaram were injured in an alleged mid-sea attack by Sri Lankan naval personnel while fishing near the International Maritime Boundary Line (IMBL) in Palk Straits.

Ministry of External Affairs has asked its mission in Colombo to take it up the issue with Sri Lankan authorities concerned, official spokesperson in the Ministry told PTI here.

The Lankan naval personnel had yesterday attacked the fishermen with wooden logs, stones and bottles, resulting in bone fracture of a 25-year-old youth and serious injuries to others, according to police.

The youth, who suffered the fracture, said it was a "brutal" attack by the Lankan navalmen who surrounded 25 boats of the fishermen. "They damaged the boats, snapped the fishing nets and lashed out at us with logs and pelted stones," he said.

Meanwhile, a Fisheries Department official described the attack as a violation of human rights.

Local fishermen association leaders Sesu and Devaraj said the Sri Lankans, who had come in a naval ship, intimidated and frightened the fishermen.

The two slammed the Centre for remaining "mute spectator" to recurring attacks on fishermen of Tamil Nadu.