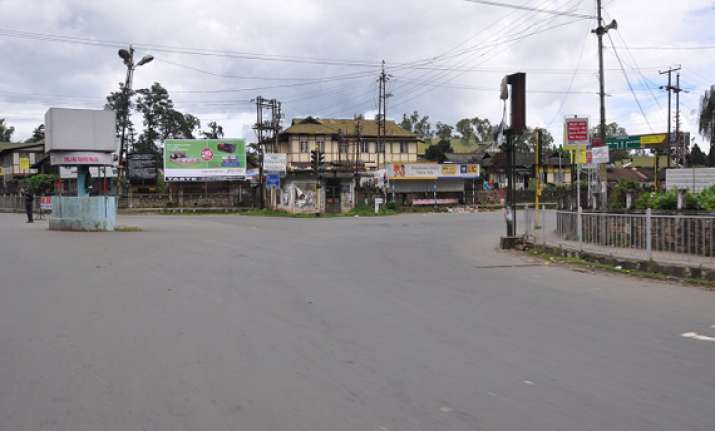 Shillong, Aug 9: A 12-hour bandh in five districts of Meghalaya demanding a separate Garoland in the aftermath of the announcement on Telangana passed off peacefully yesterday barring some stray incidents.
The bandh was sponsored by Garo Hills State Movement Committee (GHSMC), which include Garo National Council demanding a separate state for the Garos.
Reports from Tura, the headquarters of Garo hills region,said shops, business establishments, banks, private offices and educational institutions were closed, while government offices recorded thin attendance.
Vehicles kept off the road in all the five districts and several volunteers of GHSMC were detained by the police after a clash at Phulbari area.
Adequate security measures were put in place to thwart any breach of law and order.
GHSMC president Augustine Marak said the statehood movement was supported by the people and NGOs in Garo Hills.  
"The demand for a new state for the Garos is not anti-Constitutional and we believe it would help the region not only to develop but also to preserve the culture of the tribal population in the state," he said.
The A'chik Youth Welfare Organisation backed the movement in Tura, while Garo Students Union has been mobilising support at Williamnagar, he said.
Marak said the struggle for Garoland has just began and would be intensified in the coming days.