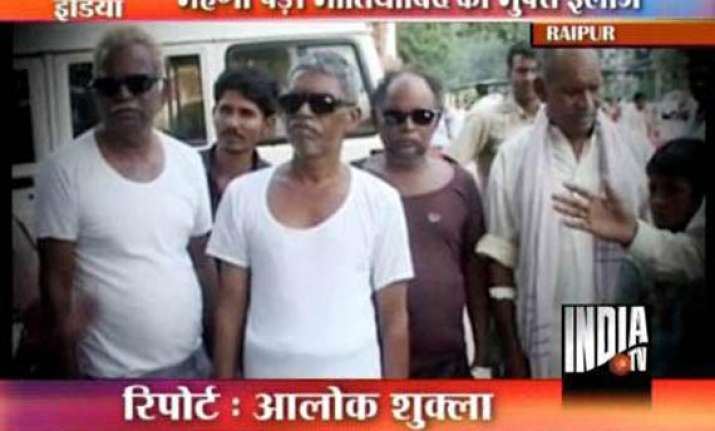 Raipur, Oct 14: Twelve out of the 395 patients who underwent  free cataract surgery at the Macchera hospital here have lost their eyesight, their relatives alleged on Friday.
 
All the twelve patients belonged to Balod area of Durg.  All of them have lost their vision in one eye, after doctors performed intra-ocular lens surgery on their cataract eyes.
 
The relatives have alleged negligence on part of the doctors and medical staff, but the latter deny these charges.  An inquiry has been ordered into this matter.