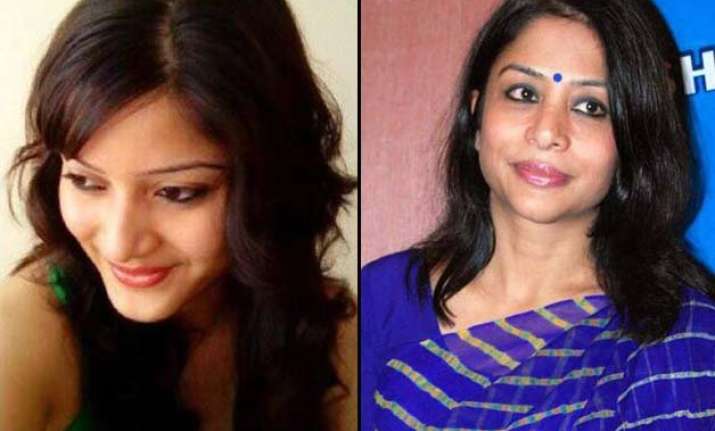 Skeleton are tumbling out one after another in the sensational Sheela Bora murder case. The alleged dirty little secrets of Indrani Mukerjea would put any bollywood potboiler to shame.
Here are the 10 surprising twists in this tale of sex, murder and deceit:
1) The first shocking revelation in the case was Indrani's confession that Sheena was her daughter. This was confirmed by Sheena Bora's brother Mekhail Bora. From here on the fact got even more complicated.
2) On August 26, Indrani's husband told mediapersons that Indrani was upset that his son from earlier marriage Rahul Mukerjea and Sheena were in a relationship, a potential motif that could have led to her murder. Rahul and Sheena were step siblings.
3) The contradictory accounts of Peter Mukerjea. On August 26 he said "I didn't know Sheena was Indrani's daughter" the very next day he changed his attement and said, ""Sheena told me she was Indrani's daughter".
4) Indrani's biological father walked out when she was very young; her mother married her husband's brother.
5) Another shocking revelation that was reported in section of media was that Sheena Bora may have been the child of Indrani Mukerjea and her step-father.
"Indrani Mukerjea had a disturbed childhood. Her step father, reportedly Upendra Kumar Bora, sexually abused her when she was a kid and Sheena may possibly have born out of a physical relationship between Indrani and her father" Catch News quoted a highly reliable source in Mumbai Police.
6) Mekhail, Sheena Bora's brother and son of Indrani Mukerjea, joined the investigation. He reportedly told the police that he had photos that would prove the true nature of relations between all parties allegedly involved.
7) Mekhail also claims that Sheena's real father is one Chirag. He also said that photographs of Indrani and Chirag together are in his possession.
8) Mekhail also alleged that his mother Indrani was also planning to kill him. He was reportedly asked to to come to Kolkata, but he had refused. The plot to kill Mekhail was deduced by police while they were questioning Sanjeev Khanna, Indrani's previous husband and second accused in the case.
9) According to media reports, Indrani Mukerjea was allegedly arrested in flesh trade case in 2001. It was the first FIR against her.
10) At the time of her death, Sheena was carrying the baby of a man "very, very close" to Indrani Mukerjea., and a potential motif for her murder, according to a report published in The Quint.