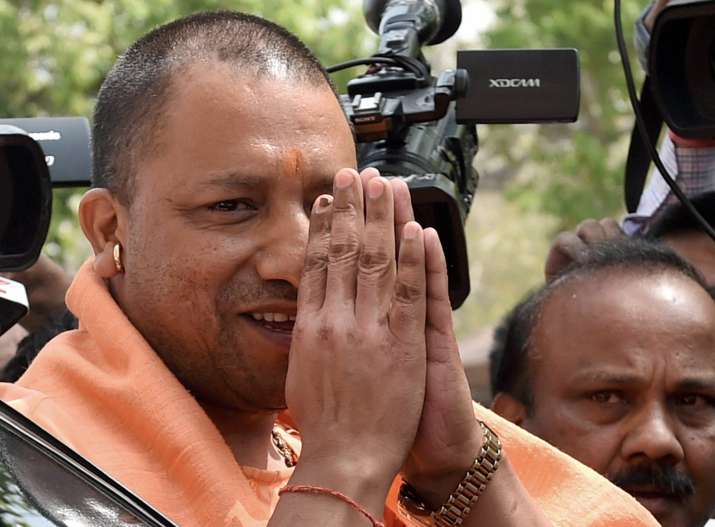 The Bhartiya Janta Party (BJP) had promised to close down all illegal slaughterhouses if it came to power in Uttar Pradesh. Barely 48 hours have passed since Yogi Adityanath has taken over as Uttar Pradesh Chief Minister and authorities have started taking actions against illegally-running abattoirs in the state. 
While, authorities in Allahabad sealed two slaughterhouses in the city within hours of Yogi's swearing in, his second day in office saw more action. 
In a meeting with senior bureaucrats, Yogi on Monday had directed them to work towards implementing the BJP manifesto. 
Taking the cue from the meeting, officers in Lucknow directed district level subordinates to take action against illegal slaughterhouses. 
The biggest action was taken in Ghaziabad where the authorities sealed nearly 30 illegal slaughterhouses and meatshops.
Ghaziabad DM Nidhi Kesarwani said the administration sealed four slaughterhouses in Bhatta and 25 in Loni region. A case has also been registered against the owner of one such unit. 
The district has four licensed slaugterhouses. 
Action was also taken against two slaughterhouses in Meerut. While one has been sealed, a notice has been issued against another to produce the license within 24 hours. 
Lucknow does not have any slaughterhouse but there were some illegal meatshops which have been sealed in the presence of municipal officials. 
An illegal slaughterhouse in Kamalgadaha area of Varanasi was also shut down. 
Varanasi has two licensed slaughterhouses in the Kuchehary and Benia areas, but they are currently non-functional due to ongoing modernisation work.
In Sitapur, one slaughterhouse and 60 meatshops were sealed.  
While slaughter of cows is illegal in Uttar Pradesh, slaughter of buffalo and of bull or bullock over the age of 15 and unfit for breeding is permitted in the state.
Uttar Pradesh is one of the top buffalo meat-producing and exporting states in the country. 
UP produced 7,515.14 lakh kg of buffalo meat in 2014-15. In fact, the country exported 13,14,158.05 tons of buffalo meat products worth Rs 2,6681.56 crore in 2015-16, according to the state's Animal Husbandry Department.
Nearly 130 legal slaughterhouses in the state employ over two lakh people. The net worth of the entire beef industry in UP is approximately Rs 17,000 crore.
However, there are also many illegal abattoirs in the state.