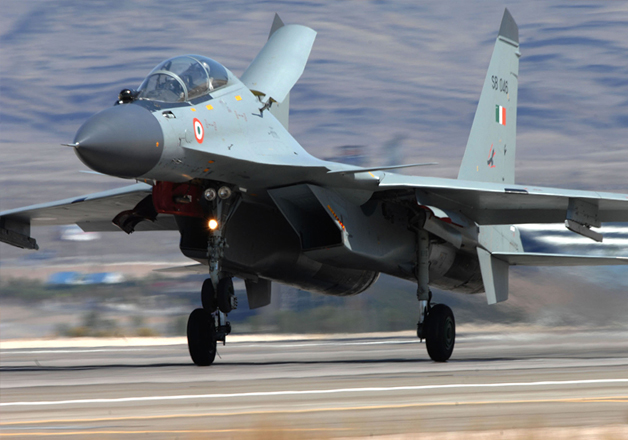 Expanding its defence imprint, India has agreed to train Su-30 pilots from Vietnam and help in the maintenance of the aircraft next year onwards.
An agreement to this effect was inked between the two sides on Monday after talks between Defence Minister Manohar Parrikar and his Vietnamese counterpart General Ngo Xuan Lich, who is in India on a three-day visit with a 30-member military delegation.
The decision was taken in tune with the decision taken during PM Narendra Modi's visit to Vietnam last September to elevate the 'bilateral strategic partnership' to a 'comprehensive strategic partnership'.
This is the second major training programme after the Vietnamese Navy was trained by the Indian Navy in operating Russian-origin kilo-class submarines. Both use Su-30 fighter aircraft. 
It was not clear if there was any forward movement on the possible sale of BrahMos missiles. 
Vietnam, which is involved in a territorial dispute with China, is keen to get it hands on the supersonic missiles that can be fired on land, water and under water. 
India has in principle agreed to sell the missiles to them but negotiations are still on. 
Russia, which is a partner of India in development of BrahMos missiles is also okay with the deal.
India and Vietnam are both concerned about China's assertive behaviour in the Asia-Pacific region and are building cooperation in military training, exercises and defence technology.
The two sides are also engaged in joint oil exploration in the contentious South China Sea.
The pact on training of Vietnamese fighter pilots has been in the works since 2013, but could not be finalised earlier due to some logistical and financial hitches.