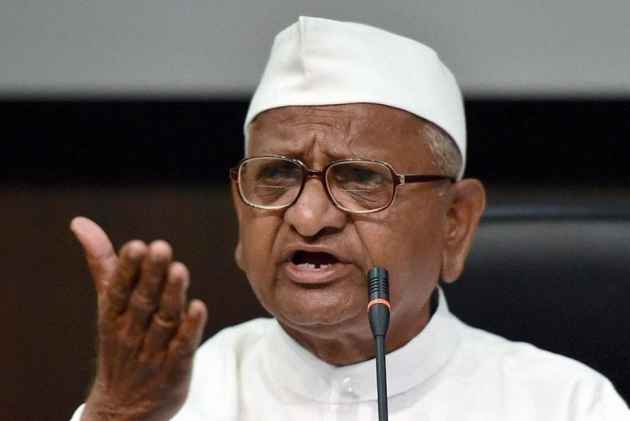 Anti-corruption crusader and social activist Anna Hazare on Monday stated that he would ensure another political leader like Arvind Kejriwal does not rise out of his movement.
Speaking to reporters in New Delhi, Hazare said that those joining his movement need to ensure him that they won't join any political party or fight elections.
"I was not very alert then. But now, I will make sure that it will never happen again," he said when asked about the emergence of a leader similar to Delhi CM Arvind Kejriwal. 
"Before joining me, a person has to give an affidavit saying he/she will not join any political party or fight elections," he added.
Hazare had earlier expressed anger over the corruption allegations against members of Kejriwal's cabinet and his party. "He was my colleague in the fight against corruption... At that time, I felt the educated new generation could help rid the country of graft. But it was a big dream. And my dream lies shattered," Hazare had said last year. 
In 2011, Kejriwal had emerged as a key face of the India Against Corruption movement led by Hazare. The movement demanded passing a Jan Lokpal Bill in context of a number of graft allegations that emerged during the UPA-2 government.
While Kejriwal launching the Aam Aadmi Party (AAP), Hazare had expressed his disagreement over some of the member of his movement to break way and launch a political outfit.