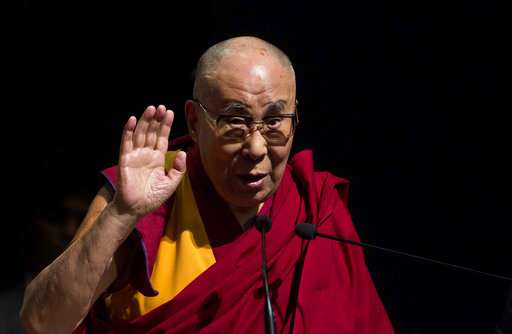 Tibetan spiritual leader the Dalai Lama on Wednesday made it clear that he is not seeking Tibet's independence from China.
He added that the Tibetans want meaningful autonomy within the  People's Republic of China. 
"We are not seeking independence. We want China to give us meaningful autonomy. We want to remain with the People's Republic of China," the Dalai Lama  told media persons in Bomdila. 
"Tibet is materialistically backward but spiritually highly advanced. We want to develop materialistically by remaining with China and it should also feel the same way for mutual benefit," he added.
The Dalai Lama also rejected the allegations made by the Chinese  that India was using him diplomatically to challenge the Communist country.
The Tibetan spiritual leader, however, added that he spreads messages consisting of Indian values like non-violence , compassion and religious harmony.
"I have never been used by India. Wherever I go, I tell people about the Indian philosophy of ahimsa (non-violence), karuna (compassion) and religious harmony," the Dalai Lama said.
Interestingly, the Dalai Lama asked people not to use words like "angry Chinese" as there are many Chinese citizen who love India. 
"Please do not say 'angry Chinese'. There are many in China who love India. It's only some narrow-minded politicians who see India in a different way, just the way they see me as a demon. I am not a demon," he said.