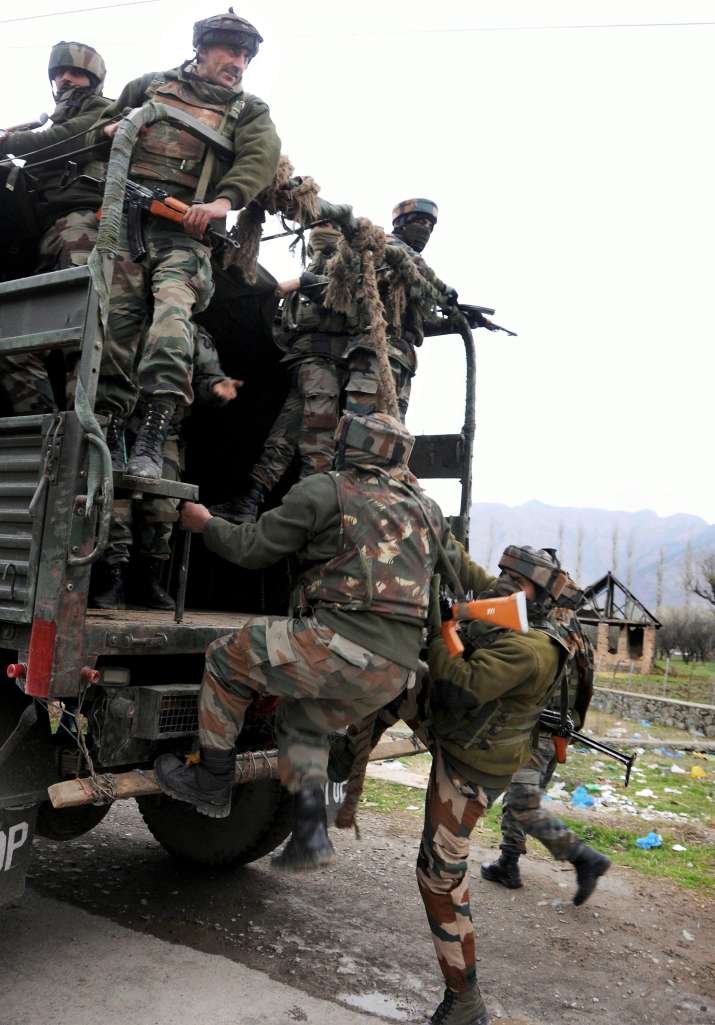 Security forces on Saturday recovered the body of a third militant from a gunfight site on the outskirts of Srinagar city.
"The police started a sanitisation operation in Khonmoh area to clear any unexploded shells/mines after the encounter ended. 
"The teams of police and other security forces including the bomb disposal squad were put on the job. While concluding the sanitation of the site, police recovered body of the third militant, identified as Hamas, a foreign terrorist," police said.
Two militants were killed and three policemen including an SHO injured on Thursday in a gunfight that broke out on the outskirts of the city after a BJP leader was attacked.
Militants had attacked BJP leader Muhammad Anwar Khan and injured his security guard Bilal Ahmad after which they fled and took shelter in Balhama village.
The area was sealed to carry out further searches after the encounter ended to ensure that no damage was caused by any explosive material left over at the encounter site.
The police said they have registered a case under the relevant sections of the law.