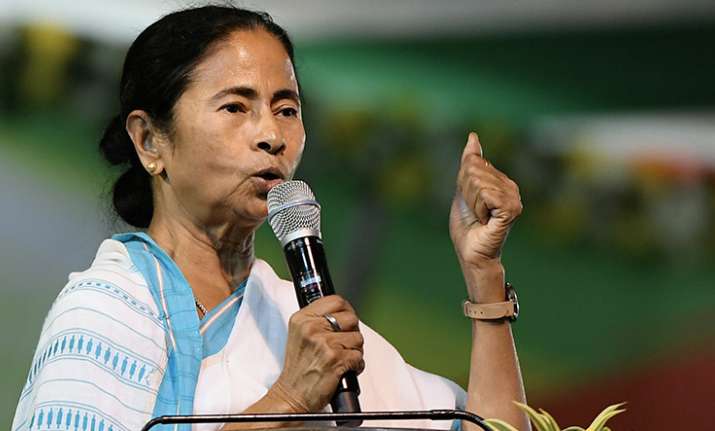 In an embarrassment for West Bengal Chief Minister Mamata Banerjee, Delhi-based St Stephen's College on Saturday has withdrawn an invite extended to her for attending an event and interact with the students of the institute on August 1.
The Trinamool Congress (TMC) leadership, however, sniffed a BJP-RSS hand behind the cancellation of Mamata Banerjee's engagement by St Stephen's College.
The party said the West Benagl chief minister's voice "cannot be silenced". 
The event, planned by one of the societies of the college, is scheduled to be held on August 1.
Banerjee was supposed to attend the event, but the principal denied permission and the invitation was withdrawn on Friday, PTI quoted its source as saying.
Reacting to the development, TMC national spokesperson and leader of the party in the Rajya Sabha Derek O'Brien said, "First, the Vivekananda event in Chicago, then her China visit and now St Stephens. Mamata Banerjee is giving the BJP-RSS sleepless nights. Let them keep trying, she cannot be silenced."
Banerjee will go to Delhi as scheduled. She will be the chief guest at the "Love your Neighbour" conference organised by the Catholic Bishops Conference of India on July 31, O'Brien said.
Last month, Banerjee had cancelled a scheduled visit to China at the last moment over non-confirmation of "political meetings at an appropriate level" by the Chinese government. She was slated to visit Chicago in August to address a gathering of seers on the anniversary of Swami Vivekananda's historic Chicago address in 1893. That event too was cancelled.
(With PTI inputs)