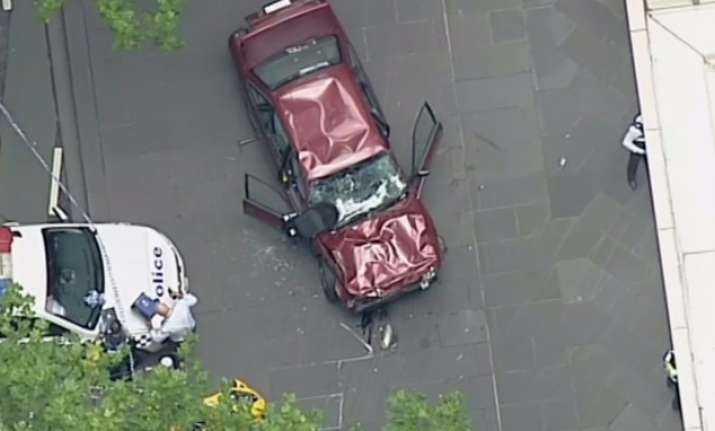 Three people were reported to be killed and dozens injured on Saturday after a car ploughed into pedestrians in the German city of Munster before the driver killed himself, local media reports said. 
The DPA news agency said a car had hit bystanders in the western city. Police confirmed there had been casualties but did not immediately say what happened. 
"The driver of the vehicle shot himself after driving into a crowd of people, leaving 30 bystanders with injuries," AFP quoted a police spokeswoman as saying.
"There are deaths and injured. Please avoid the area, we are on scene," the regional police service said on Twitter. 
German security officials were unsure whether the incident had connections to terrorism. The senior security official said that police were conducting response measures as though it were a terrorist attack, but that they remained uncertain about whether it was one, the Washington Post reported. 
The official spoke on the condition of anonymity to describe the unfolding details of the case.
"There are dead and injured. Please avoid the area," the North Rhine-Westphalia regional police wrote on their official Twitter account. "We are on site." The police told people to avoid the city centre.
Images of the city centre surfacing on social media showed a small delivery van that appeared to have hopped onto a sidewalk off the street and plowed through the seats and tables of an outdoor cafe. Chairs were scattered and broken across a small cobblestone plaza.
Vehicles have been used in terrorist attacks across Europe in recent years, including in Germany. In December 2016, a Tunisian man whose asylum request had been rejected crashed a truck through a crowded Christmas market in Berlin, killing 12 and injuring 56.
(With agency inputs)