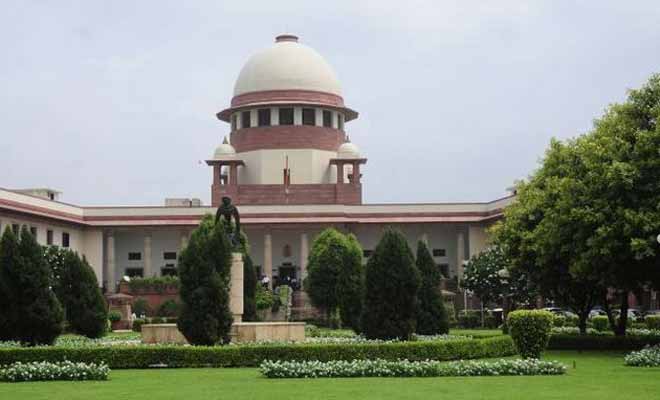 In a significant decision, the Supreme Court today refused to reconsider its 1995 judgement in which it had defined "Hindutva" as "a way of life and not a religion."
The apex court's response came on a plea filed by activist Teesta Setalvad who wanted the Supreme Court to reconsider that judgment in view of five states going to polls next year.
Teesta Setalvad, in her plea, had urged the Supreme Court to not only redefine Hindutva, but also to ban its use in elections.
Setalvad had filed this plea as the Supreme Court was already examining a politically explosive question - will a religious leader's appeal to his followers to vote for a particular political party amount to electoral malpractice under Section 123 of the Representation of People Act - arising out of a separate plea filed in 1990.
The Supreme Court, however, today clarified that it is not examining the larger issue of whether "Hindutva" means "Hindu" religion, and whether the use of "Hindutva" in elections is permissible.
The seven-judge bench said that it is only examining a nexus between religious leaders and candidates and its legality under Section 123 (3) of the Representation of People Act.
Under Section 123(3) of the Representation of People Act, a candidate faces disqualification if he/she is found "promoting or attempting to promote feelings of enmity or hatred between different classes of the citizens of India on grounds of religion, race, caste, community or language, for furtherance of the prospects of the election of that candidate or for prejudicially affecting the election of any candidate".
In its 1995 judgement, the Supreme Court had ruled that the words "Hindutva" and "Hinduism" connote the "way of life" of the Indian people and not just Hindu religious practices.
"These words are indicative more of a way of life of the Indian people and are not confined merely to describe persons practising the Hindu religion as a faith," the SC bench headed by Justice JS Verma had ruled. 
The three-judge Supreme Court bench had also held that seeking votes in the name of "Hinduism" is not a "corrupt practice" under Section 123 of the Representation of the People Act, which would result in setting aside the election of winning candidates.