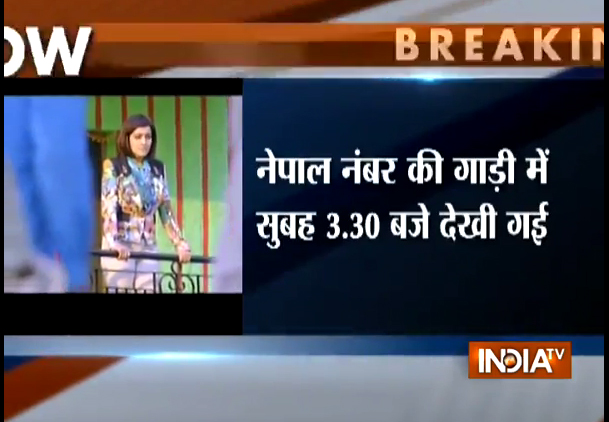 Jailed Dera Sacha Sauda chief Ram Rahim Singh's adopted daughter Honeypreet Insan was today spotted in Nepal's Mugling, India TV sources said.
Honeypreet, a close confidant of the self-styled godman, was seen travelling in a black car with Nepal number plate at around 3.30 am. If sources are to be believed, she was buying a water bottle at a market in Mugling, 120 km away from Kathmandu.
According to Nepal Police, Honeypreet who was seen in Biratnagar yesterday, is now travelling towards Pokhra. Meanwhile, search operation to trace the whereabouts of Honeypreet, who describes herself as "Papa's angel", is on from Pokhra to Gorkhi.
Police have intensified efforts to trace Honeypreet after it arrested and questioned another sect functionary, Surinder Dhiman Insan, in connection with an alleged conspiracy to help Ram Rahim escape after his conviction on August 25.
Honeypreet tops the list of 43 persons "wanted" by the Haryana Police in connection with incidents of violence that followed his conviction in two rape cases. The photos of 43 persons on the 'wanted' list have been posted on the official web portal of Haryana Police, the police said.
The police had on September 1 issued a lookout notice for Honeypreet and Aditya, fearing that they could flee the country.
For the last 10 days, reports have been appearing in the local as well as national media that Honeypreet might have crossed over to Nepal through Bihar.
The 50-year-old Dera chief, who is lodged in the Sunaria Jail in Rohtak, had been sentenced to 20 years of imprisonment by the CBI court for the 2002 rapes of two of his disciples.