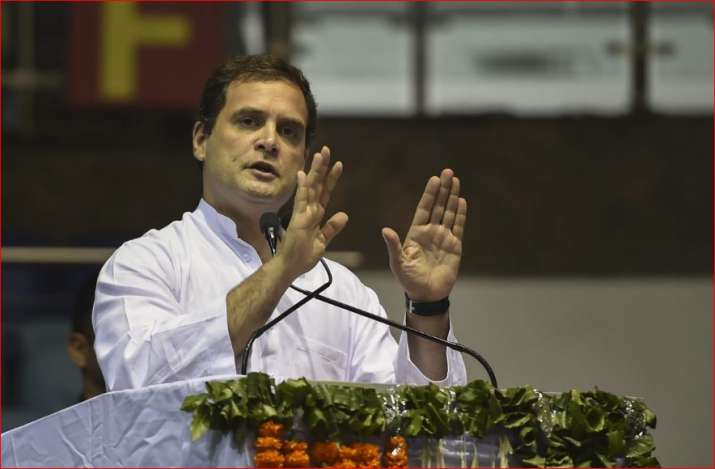 Congress president Rahul Gandhi will embark on Kailash Mansarovar yatra from August 31.
Rahul will undertake the yatra through the Chinese route in place of the Nepalese route.
He is likely to complete the yatra by September 12
Rahul Gandhi had expressed his wish to undertake Kailsh Mansarovar yatra during 'Jan Aakrosh' rally at Delhi's Ramlila Maidan on April 29 this year.
Calling himself a shiv bhakta (devotee of Lord Shiva), the Congress chief narrated the frightening experience he had on a plane while he was on way to Karnataka.
"Two-three days ago, we were on our way to Karnataka on an aircraft. And the aircraft suddenly came down by 8,000 feet. I thought it was all over. At that moment, it struck my mind that I have to go to Kailash Mansarovar," Rahul had said.
Watch: Rahul Gandhi to undertake Kailash Mansarovar yatra from August 31
Reacting to Rahul's plans for undertaking Kailash Mansarovar yatra, Union minister Giriraj Singh asked the Congress president to clarify whether he was going on pilgrimage or it was just for trekking.