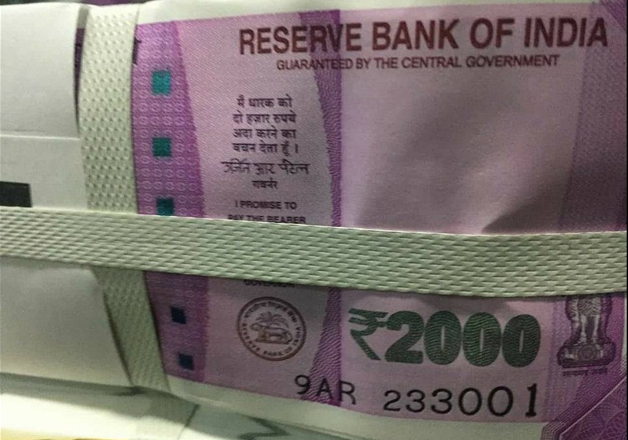 In the latest in the crackdown by several government agencies to unearth unaccounted cash, the Gujarat Police on Wednesday busted a gang involved in printing of fake high-value currency notes in Kheda district of Gujarat.
Acting on a tip-off, a team of the crime branch of Rajkot police raided a bungalow in Bopal area and recovered the fake note printing machine and some blank papers meant for the notes.
Four persons were also arrested during the raid, police said, adding that Rs 12.45 lakh (all fake), mostly in the new Rs 2, 000 notes, were seized.
The search was conducted on the information received from one of the two persons nabbed in Rajkot two days ago with fake notes of Rs 2,000 and Rs 500 denomination near Hanumanmadhi.
One such machine was recovered during seizure of notes from a car. The duo was part of a fake note gang based in Ahmedabad.
Raids were also being conducted to nab their mastermind, police said.
The matter was being investigated and the Income Tax department has been informed about the recovery, they said.