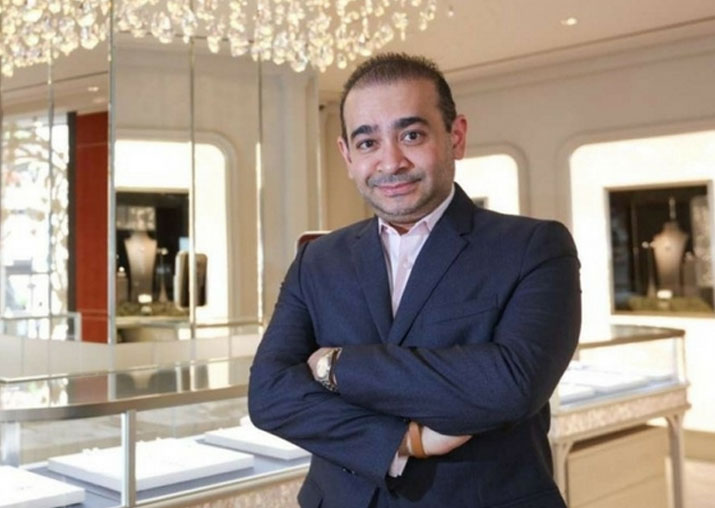 The Ministry of External Affairs today said that it has no information about whereabouts of jewellery designer Nirav Modi.
"External affairs ministry does not know where Nirav Modi is," Minister spokesperson Raveesh Kumar said, adding that the businessman will not be able to leave the country where he is currently since his passport has been suspended. 
"Woh jis country mein hain wahi rahenge, passport suspend hone ke baad woh kahi nahi ja sakte (He will continue to stay in the country he is in. He cannot travel elsewhere after his passport has been suspended)," he said.
Earlier today, the MEA had suspended with immediate effect the passports of Nirav Modi and his business partner Mehul Choksi for four weeks. 
The ministry, which said it did not know where Nirav Modi was, gave them one week to respond why their passports should not be revoked. 
"If they fail to respond within the stipulated time it will be assumed that they have no response to offer and the MEA will go ahead with the revocation," the MEA said in a statement. 
Announcing the suspension, the statement said, "On the advice of the Enforcement Directorate, the passport issuing authority in the MEA has today suspended the validity of passports of Nirav Deepak Modi and Mehul Chinubhai Choksi with immediate effect for a period of four weeks u/s 10(A) of the Passports Act 1967." 
They have been asked to respond within one week why their passports should not be impounded or revoked under Section 10 (3) (c) of the Passports Act 1967, it said. 
"The gentleman is not in touch with any of our officers and we don't know his location," Raveesh Kumar said when asked if Nirav Modi was in touch with the ministry and if the government knew his whereabouts. 
Asserting that Nirav Modi was not part of Prime Minister Narendra Modi's official delegation to Davos, Kumar said the group photo of the prime minister with a group of businessmen was just an "impromptu" event. 
The Central Bureau of Investigation (CBI) and the ED yesterday moved separate applications to the external affairs ministry seeking the revocation Nirav Modi's passport as well as that of his maternal uncle and his business partner Mehul Choksi, the promoter of Gitanjali jewellery chain. Both are accused in the Rs 280 crore bank fraud case.