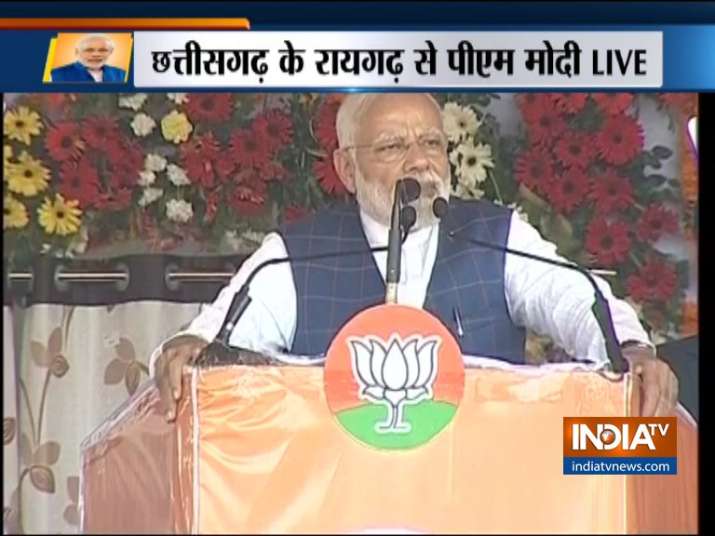 Prime Minister Narendra Modi on Friday addressed a public meeting in Chhattisgarh's Raigarh. This was PM Modi's first rally in Chhattisgarh after the BJP suffered a massive loss in the state assembly elections in December last year. The rally was aimed at energising party workers and supporters ahead of the Lok Sabha elections 2019. Former Chief Minister Raman Singh, Union Minister of State for Steel Vishnudeo Sai, Rajya Sabha MP Ramvichar Netam were among those who were present on the occasion.
Highlights of PM Modi's speech:
# The first two decisions that the Congress govt took, you must think about them. The first thing they did was to remove Chhattisgarh from 'Modicare' and second decision was to not let the CBI enter the state, Why? What are you afraid of?: PM Modi
# When new Govt was formed in Chhattisgarh, we also congratulated them that maybe they will implement some new approach for the development of the state. But what they have only done is try to stop the ongoing schemes
In 2014 Lok Sabha polls, the BJP had won 10 out of 11 seats in the state. However, in the assembly polls held in November last year, the party had suffered a massive defeat at the hands of the Congress and bagged just 15 out of the 90 seats.