Follow us on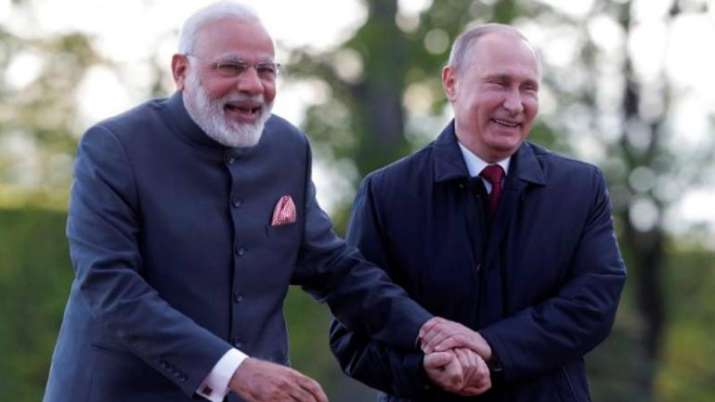 Congratulatory wishes are in order for Prime Minister Narendra Modi as his magic has taken over the nation yet again and the Bharatiya Janata Party-led National Democratic Alliance is set to secure a majority much grander than that of 2014 Lok Sabha polls'.
The BJP was set to return to power Thursday as the partial vote count released by the Election Commission showed that it was leading in over 300 seats of the 542 Lok Sabha seats that went to polls in seven phases, demolishing the combined opposition with the Congress Party stuck at less than 100 seats.
To this end, Pakistan Prime Minister Imran Khan took to Twitter to wish his Indian counterpart on the astounding victory.
He said, "I congratulate Prime Minister Modi on the electoral victory of BJP and allies. Look forward to working with him for peace, progress and prosperity in South Asia."
India and Pakistan have recently been involved in a war of words over the Balakot airstrike and the subsequent naming of Jaish-e-Mohammed chief Masood Azhar as a global terrorist.
Russia President Vladimir Putin also sent a congratulatory telegram to PM Modi in connection "with the convincing victory of the BJP at the general parliamentary elections."
As per news agency ANI, Japan Prime Minister Shinzo Abe also congratulated PM Modi over telephone.
Israel Prime Minister Benjamin Netanyahu tweeted in Hindi. He said, "My friends, I extend my warm greetings on your impressive election victory! These electoral results again prove your leadership in the world's largest democracy. Together we will continue to strengthen the close friendship between India and Israel."
Sri Lankan President Maithripala Sirisena, Prime Minister Ranil Wickremesinghe and main Opposition leader Mahinda Rajapaksa also congratulated PM Modi.
"Congratulations on your victory and the people's re-endorsement of you leadership," Sirisena said in a tweet.
"I have immense pleasure in extending to you my warmest congratulations and sincere best wishes on the victory of the BJP," Wickremesinghe's message of congratulations said.
"Heartfelt best wishes and congratulations," Rajapaksa said in his message.
Finance Minister Mangala Samaraweera interrupted his speech in Parliament to offer congratulations to Prime Minister Modi.
Several other lawmakers in Parliament offered best wishes to the Indian leader.
Last year, Sri Lanka faced a major constitutional and political crisis which lasted over 50 days after Sirisena took a controversial decision of sacking Wickremesinghe as Prime Minister to replace him with Rajapaksa in late October.
He was then forced to restore Wickremesinghe in office as Rajapaksa was not able to prove his majority in Parliament.
Also, King of Bhutan Jigme Khesar Namgyel Wangchuck congratulated Prime Minister Narendra Modi in a telephonic conversation. 
Afghanistan President Ashraf Ghani in his tweet said, "Congratulations to Prime Minister Narendra Modi on a strong mandate from the people of India. The government & the people of Afghanistan look forward to expanding cooperation between our two democracies"