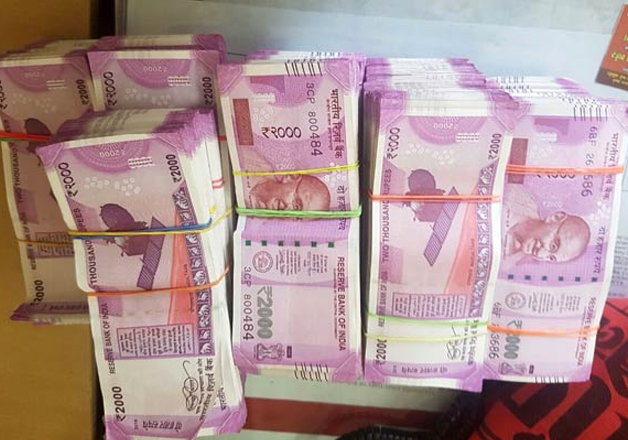 The National Investigation Agency (NIA) on Monday arrested two persons and recovered fake currency worth Rs 3.90 lakh from their possession.
The fake notes, all in the denomination of Rs 2,000, were seized from the duo during a search in Kanir More locality of the town, police said.

 

Both the persons, hailing from Baisnabnagar area in Malda district, were suspected to have links with a fake note racket in Bangladesh, police said. 
The Anti-Rowdy squad of Kolkata Police's detective department had earlier this month seized fake currency worth Rs 56.74 lakh, all in Rs 2,000 denomination, from five people.
Last month, the BSF had seized a packet containing 100 fake notes of Rs 2,000 denomination amounting to Rs 2,00,000 from an orchard near Churiantpur out post in Malda district, along the International Border with Bangladesh.
Meanwhile, two persons were arrested for carrying 1 kg brown sugar, worth Rs one crore, 2.5 quintals of poppy seeds and 500 grams of Ganja from Kaliachak and Baisnabnager police stations areas in the district during raids yesterday, Superintendent of Police Arnab Ghosh said. 
Police also recovered Rs 7.50 lakh from the possession of one accused.