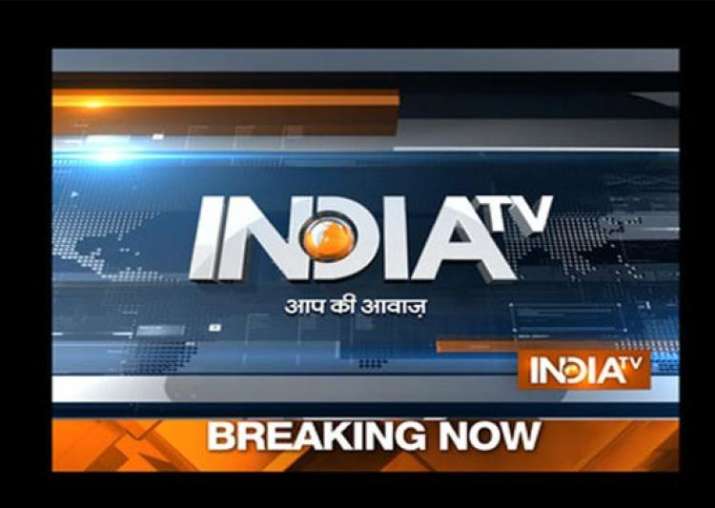 National News-
PM Narendra Modi celebrates Diwali with ITBP jawans along Indo-China border [ See Pics]
Keeping with his practice, Prime Minister Narendra Modi celebrates Diwali with Indo-Tibetan Border Police (ITBP) personnel along the Indo-China border on Sunday.
'Mann Ki Baat': PM Modi applauds armed forces for their courage, sacrifice
Prime Minister Narendra Modi on Sunday lauded the courage of Indian soldiers through his radio programme "Mann Ki Baaat" and thanked the nation for sending them Diwali messages.
Amid tension, Indian Army celebrates Diwali along International Border
Amid tension along the International Border, Indian Army jawans celebrated the festival of lights 'Diwali' in RS Pura sector in Jammu and Kashmir on Saturday.
Martyr Mandeep Singh cremated with military honours, villagers raise anti-Pakistan slogans
An Indian Army soldier of the 17th Sikh Regiment Mandeep Singh, whose body was mutilated by terrorists near the Line of Control (LoC), was on Sunday cremated in his village in Haryana's Kurukshetra district with full military honours.
Will commit suicide if my involvement in Pak spy case gets proved: Samajwadi Party MP
In a major blow to Samajwadi Party ahead of Uttar Pradesh polls, its Rajyasabha MP Chaudhary Munawwar Saleem said on Saturday that he would commit suicide with his family if investigative agencies found any of evidence indicating his involvement in the espionage ring run by a Pakistani high commission official, which was busted by Delhi crime branch earlier this week.
International News-
Powerful quake rattles Italy; buildings destroyed, no deaths reported
A powerful earthquake with a preliminary magnitude of 6.6 has rocked the parts of central and southern Italy, just two months after an intense temblor toppled villages, killing nearly 300 people in the same area.
Russia, facing allegations of war crimes in Syria, ousted from UN Human Rights Council in historic vote
The United Nationals General Assembly voted Russia off the UN Human Rights Council on Friday, a stunning rebuke to the country which is increasingly being accused of war crimes over its actions in Syria.
Sacked minister Pervaiz Rasheed a scapegoat, Pakistan wants sacrifice of a horse, not a mule: Imran Khan
Pakistan Tehreek-i-Insaf (PTI) Chairman Imran Khan on Sunday said that former Information Minister Pervaiz Rasheed, who was sacked by Prime Minister Nawaz Sharif after details of a meeting on national security was leaked, has been made a scapegoat but the nation "demands much more".
United Nations celebrates Diwali for the first time
For the first time since its establishment, United Nations headquarters here lit up especially on the occasion of the Indian festival of lights 'Diwali'.
Business News-
Diwali gift for home buyers! Govt set to make mandatory for builders to pay 12% interest for delayed projects
In a major relief for home buyers who have been left in the lurch owing to delay in possession of housing project, the Indian government is likely to notify on Monday rules to implement the Real Estate (Regulation and Development) Act (RERA), which will make it mandatory for builders to pay 12% interest to home-buyers for any delay in handing over apartments, according to TOI report.
Over 6 lakh SBI customers to get new debit cards soon. Know the details here
In the biggest card replacement exercise in the history of Indian banking, State Bank of India has dispatched over 6 lakh new debit cards to contain the damage caused by a recent malware-related security breach.
Post Cyrus Mistry's eviction, three top Tata Sons executives quit: report
Days after chairman Cyrus Mistry was ousted, three of the top executives at Tata Sons have put in their papers, news agency Reuters reported on Saturday.
Entertainment News-
Aamir Khan's this reaction after watching 'Ae Dil Hai Mushkil' you just can't ignore!
Karan Johar's latest flick "Ae Dil Hai Mushkil", which created the headlines before its release due to the presence of Pakistani actor Fawad Khan, has been getting appreciation from fans, industry and critics. And, the latest to join the chorus is superstar Aamir Khan who termed the film as excellent and a must-watch.
This actress was the first choice for SRK's Raees before Mahira Khan
Shah Rukh Khan starrer 'Raees' has been targeted by MNS for featuring Pakistani actress Mahira Khan. The political front threatened to halt the release of the film if the makers didn't replace her.
Sports News-
Historic: Bangladesh score first win against England with 108-run victory
19-year-old offspinner Mehedi Hasan on Sunday claimed a Bangladesh test match record of 12-159 as his side secured a first-ever win against England — a comfortable 108-run victory — to level the series 1-1 on Sunday.
Watch: India vs New Zealand 5th ODI key moments
A five-wicket haul by Amit Mishra coupled with half-centuries from Virat Kohli and Rohit Sharma saw India thrash New Zealand by 190 runs in the fifth and final One-Day International (ODI) at Visakhapatnam on Saturday.