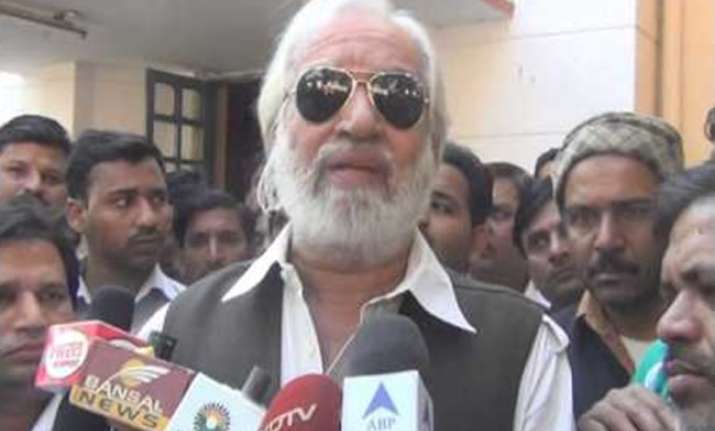 In a major blow to Samajwadi Party ahead of Uttar Pradesh polls, its Rajyasabha MP Chaudhary Munawwar Saleem said on Saturday that he would commit suicide with his family if investigative agencies found any of evidence indicating his involvement in the espionage ring run by a Pakistani high commission official, which was busted by Delhi crime branch earlier this week.
On Saturday, Delhi Police arrested Munawwar Saleem's personal assistant Farhat for supplying sensitive documents with Pakistan's spy agency ISI.
This is the fourth arrest in the case.
However, Munawwar Saleem, who sacked Farhat, denied any knowledge of his activities.
After the arrest police said: "Farhat was part of the espionage ring run by Pakistan high commission staffer Mehmood Akhtar who has since returned to his country."
"Khan had been leaking information to ISI handlers at the high commission for the past 20 years," the police added.
Earlier on Friday evening, Delhi Police arrested the third Pakistani spy Shoaib from Jodhpur in Rajasthan.
Shoaib is a Jodhpur-based passport and visa agent who is alleged to be a part of the espionage ring run by a Pakistani High Commission official.
The Delhi Police on Thursday nabbed Pakistan High Commission official Mehmood Akhtar along with two Indians identified as Maulana Ramzan and Subhash Jangir from the Delhi Zoo while the visa agent Shoaib had managed to escape.
Soon after the interrogation, Akhtar was asked to leave the country within 48 hours. Subhash and Maulana were arrested on charges of sharing of sensitive information, defence documents and deployment details of the BSF along the India-Pakistan border, with the ISI. 
The two were sent to 12-day police custody.