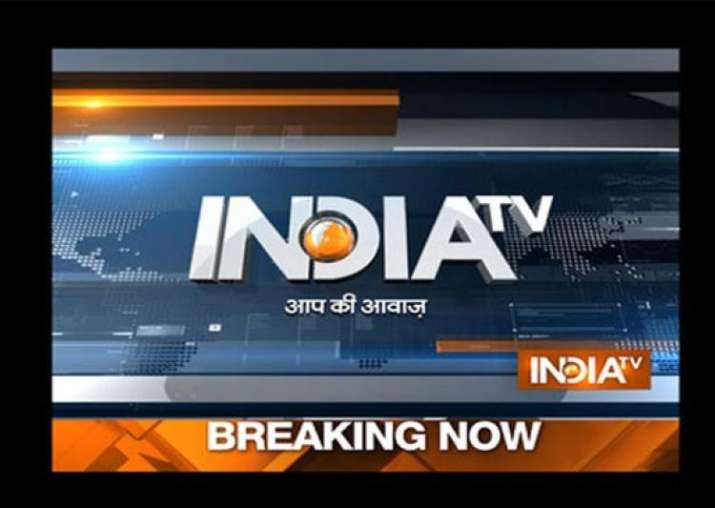 National News-
Ramgopal to be blamed if any harm done to me: Amar Singh; hurt by Akhilesh's 'dalal' remark
Samajwadi Party general secretary Amar Singh today said that suspended SP leader Ramgopal Yadav will be solely responsible if any harm is done to him.
Two ISI spies arrested, Pakistan High Commission staffer expelled for espionage
Ministry of External Affairs today asked a Pakistan High Commission staffer here to leave the country immediately over his alleged involvement in a major espionage ring that was busted with the arrest of two Indians working for the Inter-Services Intelligence (ISI).
Diwali Bonanza! Cabinet approves 2 pc hike in DA for central government employees
In a move to give central government employees another reason to smile this Diwali, the Indian government has hiked their Dearness Allowance (DA) by 2 per cent of the basic salary with effective from July 1, 2016.
Education biggest casualty of Kashmir unrest: At least 20 schools set on fire in 110-day-long protests
Srinagar: In 110-day-long unrest in Kashmir, the unlikely and biggest causality is education in the Valley with at least 20 schools building being burnt down.  
No change in rank parity of armed forces personnel: Defence Ministry
Defence Ministry today rubbished media reports claiming that there has been change in the rank structure or the status of Armed Forces personnel with respect to their civilian counterparts.
International News-
Two Yazidi women win EU human rights prize
Two Yazidi women have been awarded the European Union's Sakharov Prize for human rights.
India's RAW patronising terrorists targeting Pakistan, Pak NSA tells US envoy
Pakistan's National Security Advisor Lt Gen Nasser Khan Janjua has told US Ambassador David Hale that India's Research and Analysis Wing (RAW) and Afghanistan's National Directorate of Security (NDS) are patronising terrorists groups to attack soft targets in his country.
Nawaz Sharif product of a 'dictator', Islamabad protest will be held at any cost: Imran Khan
Launching a scathing attack on Nawaz Sharif, former cricketer and Pakistan Tehreek-i-Insaf (PTI) Chairman Imran Khan today said that the Pakistan PM was product of Ziaul Haq, a dictator.
Business News-
Full text: Tata Sons responds to Cyrus Mistry's allegations, says he was 'fully empowered'
Rebutting Cyrus Mistry's claims that he was reduced to a 'lame duck' chairman, Tata Sons on Thursday said the sacked chief of conglomerate was 'fully empowered' to lead the group and its companies.
Tata Group Cos lose over Rs 26,000 cr in three days
Amid concerns about purported disclosure made by ousted Tata Group chairman Cyrus Mistry about huge write-down risks at some firms, the group stocks lost ground for the third day today taking the total market value erosion to over Rs 26,000 crore this week. 
This Indian company gives 400 flats & 1,260 cars to its employees as Diwali gifts!
In a move to appreciate the hard work of his employees, Savji Dholakia, owner of Surat-based Hare Krishna Exports, has gifted 400 flats and 1,260 cars as Diwali bonuses to them. 
Entertainment News-
Shah Rukh Khan-Alia Bhatt are the first guest of 'Koffee With Karan' season 5. Here's the proof
The speculations regarding superstar Shah Rukh Khan being the first guest of the much awaited season 5 of 'Koffee With Karan'. Alia Bhatt has finally confirmed his participation on the show on Instagram, where she shared a picture from the sets of the show which is hosted by filmmaker Karan Johar
ADHM row: Farhan Akhtar speaks up on MNS-Karan Johar's ₹ 5 crore deal, calls it a 'terrible precedent'
Questioning the MNS's suggestion of Karan Johar paying ₹ 5 crore as 'prayashchit' (penance) to the Indian Army welfare fund, actor Farhan Akhtar has added a new twist to the ongoing debate over stalling the release of 'Ae Dil Hai Mushkil'.
Sports News-
Ganguly's this reaction on Dhoni's move to bat at No 4 you just can't ignore!
Former India captain Sourav Ganguly on Thursday backed limited overs skipper Mahendra Singh Dhoni's decision to bat at the No.4 position in the ongoing ODI series against New Zealand.
PCB asks Pakistani players to stop doing push-ups on field. Know why!
In a bizarre order, the Pakistan Cricket Board on Wednesday asked its cricketers to discontinue the practice of doing push-ups on field after a match win.
3 weightlifters stripped of Olympic golds in doping cases
Three female weightlifters from Kazakhstan have been stripped of gold medals from the 2012 London Olympics after failing retests of their doping samples. The Kazakh lifters were among eight athletes sanctioned by the International Olympic Committee on Thursday after their stored samples came back positive for steroids.